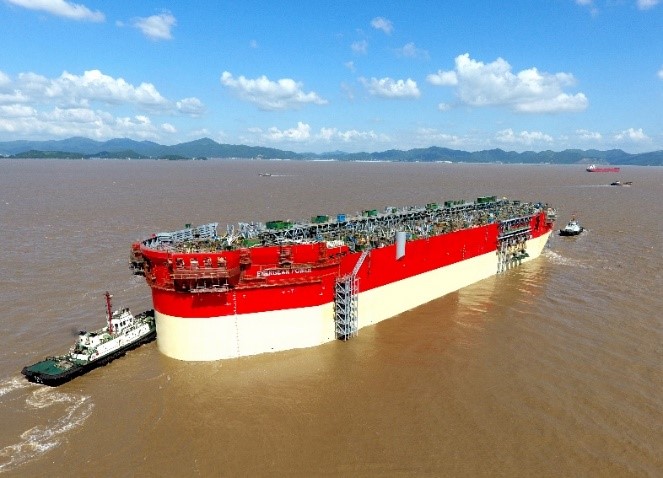 Energean has signed a pair of key gas sales contracts for its Karish development in the eastern Mediterranean.
The deals, representing more than $2.5bn in contracted revenues over their life, will cover up to 1.4 billion cubic metres (bcm) per year, taking total contracted sales from Karish to 7bcm/year.
Majority of the gas will go to the Ramat Hovay Power Plant partnership over a term of up to 20 years, an alliance between the Edeltech Group and Shikun & Binui.
The remainder goes to an affiliate of that partnership to supply other power stations over a 15-year term.
Karish is expected to start up next near, although travel restrictions in Asia has led to delays with the FPSO fit-out in Singapore.
Once operational, the field off Israel is expected to hit plateu rates in January 2024.
Despite deals for 7bcm/year Energean is still seeking to find offtake for the remaining 1bcm/year spare capacity in the Energean Power FPSO.
CEO Mathios Rigas said: "We are delighted to have signed these additional gas sales agreements, which increase firm gas sales to 7 bcm/yr on plateau from our flagship Karish gas project, which is on track to deliver first gas in 2H 2021 and I want to thank Edeltech and Shikun & Binui for their continued trust.
We remain committed to continue bringing competition and security of supply to the Israeli gas market even after we fill the Karish FPSO to its maximum 8 bcm/yr capacity.
"The new contracts we signed today further strengthen our secured revenues stream, which is well-insulated against future commodity price fluctuations, and provide cash flows that will support our strategic goal of paying a sustainable dividend to our shareholders."
Energean said the contracts will not require further investment beyond Karish North, a tie-back to the main field which the firm intends to make a final investment decision on later this year.
Recommended for you

ROVOP scores long-term Energean award