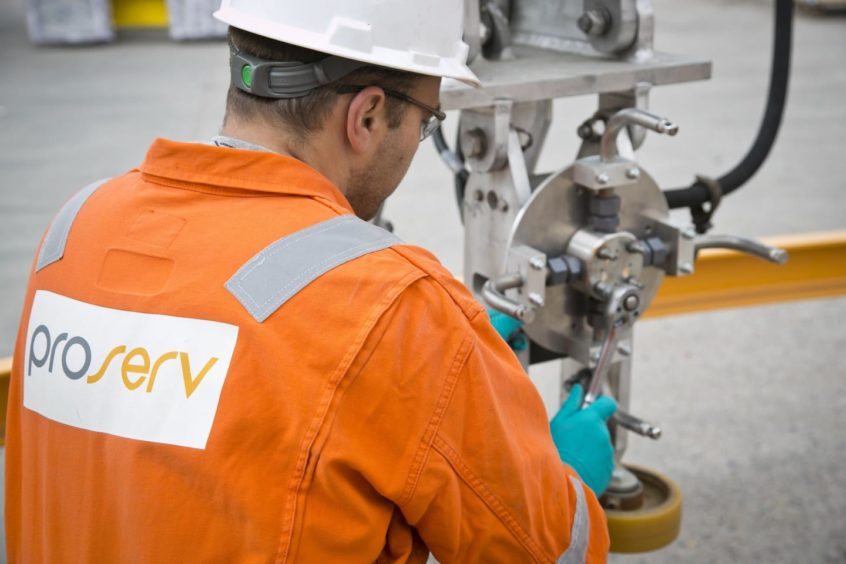 Energy services firm Proserv has scooped up Dron & Dickson's Middle East based trade and assets.
Dron & Dickson Electromechanical Contracting (DDEC) specialises in the provision of electrical engineering services and Ex certified equipment, that which is suitable for use in potentially explosive atmospheres.
Its offering includes in-house assembled junction boxes, LED light fixtures and cable glands, for a range of sectors including the energy industry.
The acquisition reinforces and expands Proserv's offering and capabilities in the Middle East and North Africa, where it has sites in Abu Dhabi, Dubai, Doha and Dammam.
Proserv said that, due to contractual reasons, the value of the deal had to remain undisclosed.
In addition to electrical engineering services, DDEC also supplies electrical and instrumentation (E&I) technicians to carry out equipment installation, inspection and maintenance.
Moreover, as part of its wholesale activities, the Abu Dhabi-based subsidiary acts as a principal distributor for several hazardous area product manufacturers.
Following the transaction, the entire DDEC business and inventory will be fully integrated and absorbed into Proserv's Middle East operations.
It will relocate to the company's state-of-the-art new facility in Abu Dhabi, which opened last year.
About 30 DDEC workers have already transferred across to Proserv, taking the Aberdeen-headquartered firm's workforce in the UAE capital to "comfortably in excess" of 100.
As part of the deal, two of Dron & Dickson's senior regional managers will also support the transition of the business.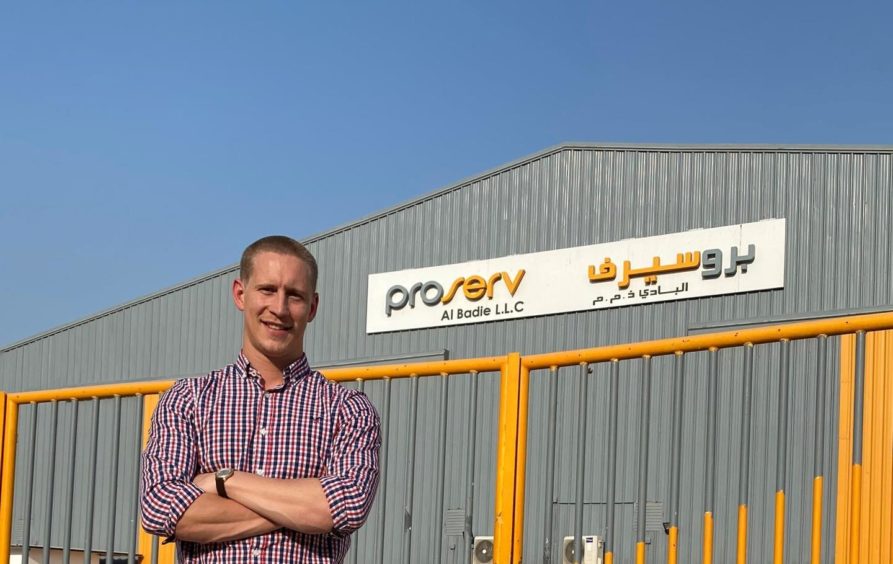 Angus Rodger, Proserv's general manager in Abu Dhabi, said: "This deal presents genuinely exciting possibilities for us. DDEC has established excellent supplier relationships with major manufacturers of high-quality products for hazardous areas and we will make sure that the transition over to Proserv is a seamless process and we will provide those valued partners with excellent levels of support moving forwards.
"Equally, we see real potential in the service side of the business, and we look forward to assimilating DDEC's highly qualified technicians into our own multi-skilled and talented team. By being able to send a combination of both hydraulic and electrical know-how offshore, as a single service provider, we can now cover a far wider scope of maintenance, upgrade, commissioning and installation work."
In recent years, Proserv has built a growing service business across the Middle East..
The firm, which has a base in Westhill, Aberdeen, said the acquisition of DDEC would help to expand and enhance its existing ties with national oil companies.
It will also enable Proserv to target greater service activity within gas and petroleum processing plants, extending its current focus on upstream support.
Colin Rowley, managing director at Dron & Dickson, said: "After nine years, we are delighted to pass on our Middle East business to Proserv. We are confident this move represents a perfect outcome for both our team members in the UAE and our highly valued supply partners.
"This deal allows Dron & Dickson to firmly focus on growth opportunities in the UK and European markets, and further pursue our strategic objectives both within the energy sector and diversification into new market segments."
Davis Larssen, CEO of Proserv Controls, added: "Our Abu Dhabi team has pushed forwards proactively in the past two years, forging key relationships with major local operators and, despite the global challenges of the pandemic, has moved into an upgraded new facility and added significant head count to its team.
"This deal is the perfect fit for the business, with many obvious synergies, including shared values around service excellence and a strong regional reputation for those engineering skills and expertise.
"Looking ahead, we now have an even deeper and wider offering that we can present to the region's NOCs and our other key customers."
Recommended for you

EnerQuip reports 'strong start' to 2022 with $5m in new contracts