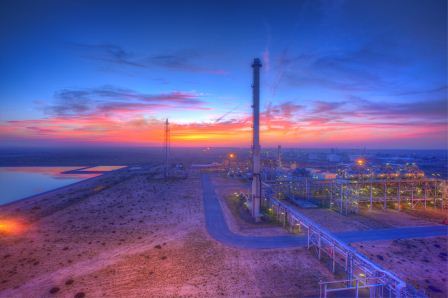 Dana Gas has appointed a new CEO, Richard Hall, former COO of EnQuest.
Patrick Allman-Ward, the current CEO, is retiring and will remain an advisor to the board.
The new CEO will join Dana on November 6. He has spent the last three years at EnQuest and as managing director for Malaysia.
Hall has also co-founded Nio Petroleum and service company UWG. He has also worked at Petrofac. While at EnQuest, he played a critical role in taking the Kraken project from concept to development.
"I am honoured to join Dana Gas as CEO and lead its exceptional team. Our industry is undergoing significant growth and evolution, and I look forward to working collaboratively with our talented professionals under the auspices of the company's board to drive innovation, sustainability, and value creation for our stakeholders," Hall said.
"Together, we will continue to play a pivotal role in shaping the future of the energy sector."
Dana said the choice of Hall had followed an extensive search.
Company chairman Hamid Jafar welcomed Hall to the position of CEO. The new executive's "broad and extensive international experience will prove to be an asset for our organisation", the chair said.
Jafar noted that Allman-Ward had helped Dana achieve "significant milestones and maintained its position as a leading player in the regional energy sector".
Forward plans
The appointment of Hall was agreed at a board meeting today. The board also discussed financing plans and "possible new business development opportunities".
Last month, Dana reported net profit had slipped to $83 million in the first six months of the year, from $111mn in the same period of 2022.
The company operates in Kurdistan and Egypt. While many independents in Kurdistan have run into difficulties as a result of an export pipeline stoppage, Dana has benefited from its production being consumed locally.
Recommended for you

North Sea operator EnQuest launches new energy business 'Veri'