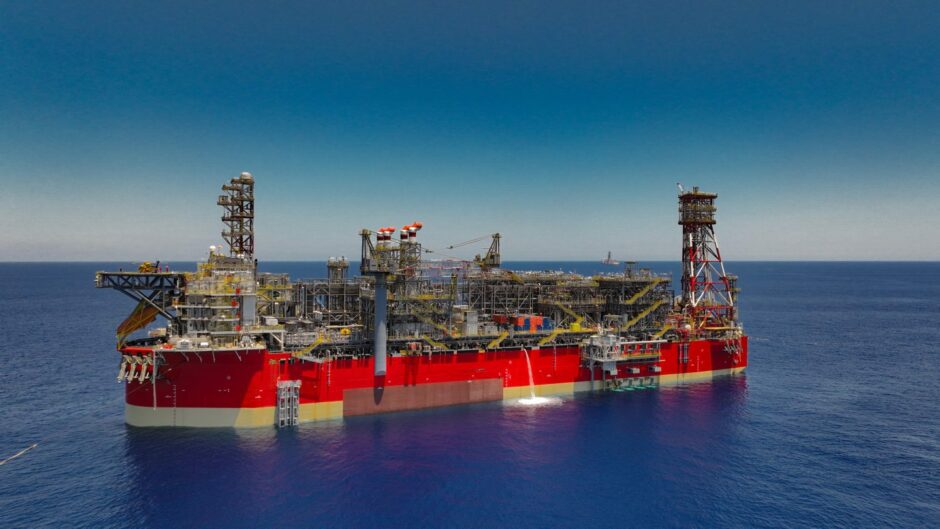 Energean expects to increase gas production at its Karish field, off Israel, this year and start up a gas project in Egypt.
The company's Israeli production was lower than forecast, from the Karish field. Energean attributed this to variability during commissioning, but forecasting this would improve.
Karish started up on October 26. All three wells were producing by year end, with total sales gas reaching 0.28 billion cubic metres. This was lower than expected.
Energean said Karish had experienced minor issues with the topside processing infrastructure. It expects to resolve these problems in February. The company expects to reach first phase capacity, of 6.5 bcm per year, in the first quarter.
It then aims to increase production, debottlenecking FPSO capacity in order to reach 8 bcm per year capacity by the end of 2023.
The company will install a second gas export riser on the vessel in the first half of the year. In the second half, it will install a second oil train.
Total production for 2022 reached 41,000 barrels of oil equivalent per day, of which 75% was gas. For 2023, Energean forecasts this will increase to 131,000-158,000 boepd. Virtually all of the increase will come from Israel.
Energean drilled the Karish North development well in 2022. It aims to hook this up to the manifold in the second quarter of this year, with more gas flowing in the second half.
The company expects the North El Amriya and North Idku (NEA/NI) development to provide first gas in the first half of the year. It completed the NEA 6 well in January and this will provide the initial production. Another three wells will start up over 2023.
NEA/NI should reach peak production of 15,000-20,000 boepd.
Energean is also working with Eni's IEOC on the North East Hap'y block, offshore Egypt. The plan involves drilling a well on the Orion prospect this year.
Energean has 30% in the block but intends to farm out a 12% stake before drilling begins.
Orion may hold 190 bcm of gas.
The company sees further development opportunities in Israel. It drilled the Zeus and Athena wells, finding around 25 bcm, derisking nearby prospects. In addition to these discoveries, in the Olympus area, it also successfully drilled the Hermes well, in an area it has named Arcadia.
Energean is preparing to declare both Olympus and Arcadia commercial. It aims to set out its plans to develop them in the first half of the year.
In 2024, Energean expects to reach 200,000 boepd.
Recommended for you

Banking giant ING sees oil and gas markets tightening further in 2023