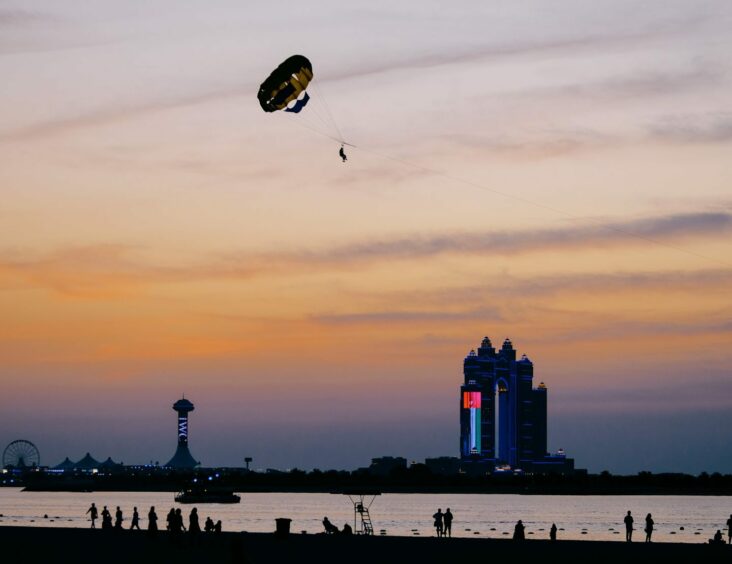 Wintershall Dea posted a net loss of 535 million euros for the third quarter, driven largely by higher capital costs at its Ghasha project and some restructuring expenses.
In September, the company set out plans to cut around 500 jobs in order to achieve cost savings of 200mn euro per year. In the short term, though, it took a 142mn euro provision on costs.
This was dwarfed, though, by the 445mn euro provision it took at the Ghasha project, in the United Arab Emirates. The group behind the project reached final investment decision (FID) in October.
Wintershall Dea CFO Paul Smith said the increase resulted from increased capital costs on the project. "We look forward to progressing at pace, it's the world's largest sour gas project."
Smith declined to comment on recent speculation that Wintershall was considering a sale of its stake in Ghasha.
The company sees North Africa as playing an increasingly important role in supplying gas to Europe. During the quarter, Wintershall closed its acquisition of a 24% stake in Algeria's Reggane Nord project.
"We continue to pursue further growth opportunities in Algeria, which is a key supplier," said CEO Mario Mehren.
"Algeria has doubled its share in the last 12 months of gas to Europe, via pipe and LNG," said Smith. "We're a long term player."
The company is not working on green hydrogen plans in Algeria. "The energy transition agenda for geographies outside Europe will evolve but it is somewhat behind European maturity. But where we see gas we see opportunities for playing into the decarbonisation agenda."
Egypt also has a part to play in its aspirations. This month, the company reached first gas at East Damanhour, onshore in the Nile Delta. This is producing via a tieback to Disouq.
The CFO noted that this was an example of its infrastructure-led exploration programme. Wintershall discovered the resource in January this year.
Recommended for you

ADNOC awards £14 billion of contracts for largest ever gas project