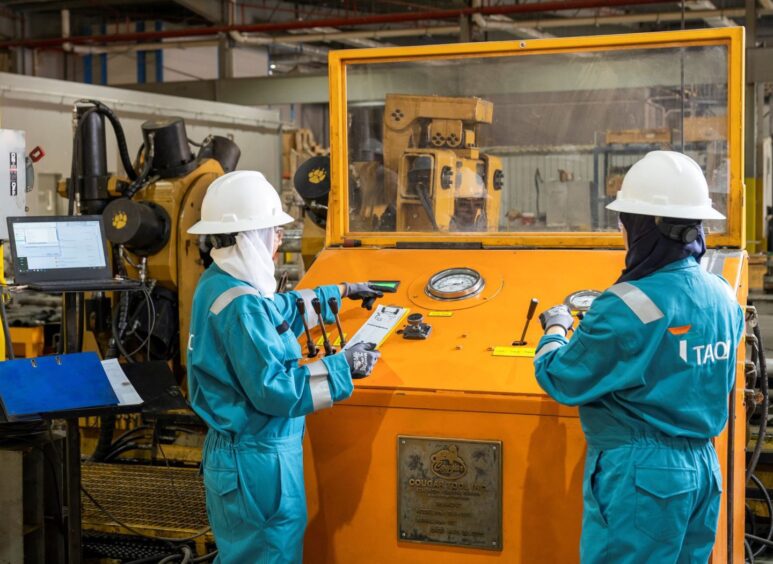 TAQA is acquiring the outstanding 49% in Arabian Geophysical and Surveying Company (ARGAS) from CGG.
CGG said the deal should close this year. TAQA already owns a 51% stake in ARGAS.
TAQA CEO Khalid Nouh, also the chairman of ARGAS, said the deal would further accelerate "synergies across our fully-owned businesses. We will further invest in ARGAS to leverage its surveying capabilities to access the region's natural resource and mining sectors."
TAQA acquired its first 51% stake in ARGAS in 2003 from Petromin.
CGG CEO Sophie Zurquiyah said the sale marked the "final step" in the company's strategic plan. In 2018, it set out a plan to "become an asset-light company, by exiting the data acquisition services business and strengthening the focus on our differentiated high-end technology businesses".
CGG will continue to work in Saudi Arabia, she said, and with TAQA. The company will provide "high-end subsurface imaging and seismic acquisition systems", Zurquiyah noted. ARGAS is based in Dhahran, but operates throughout the Middle East and North Africa.
The new focus for CGG seems to be paying off. The company reported its third quarter revenue was up 42% year on year, at $307 million in early November. Operating income was $33mn, up 31%.
The move to an asset-light business model provides CGG with more flexibility in its cost and capital expenditure base, Fitch Ratings has said.
CGG left the land acquisition business in 2020, following on from its seabed and marine data exits. Its holding in ARGAS was the only remaining involvement in the area.
ARGAS was set up in January 1966. It began 3D seismic operations in 1997, with its first marine 3D survey in 2008.
Egypt move
Today, Saudi-based TAQA also announced it had reached a deal with Egypt's Petrojet. The two agreed to form an alliance to work on oilfield development in Africa and the Middle East.
"This strategic alliance is expected to generate significant benefits for both TAQA and Petrojet, enabling capturing new market opportunities, enhancing technical capabilities, and poised to contribute positively to the overall growth for both companies," Amir Nessim, TAQA executive vice president well solutions, said.
Recommended for you

TAQA, Transocean office complex up for sale in Aberdeen