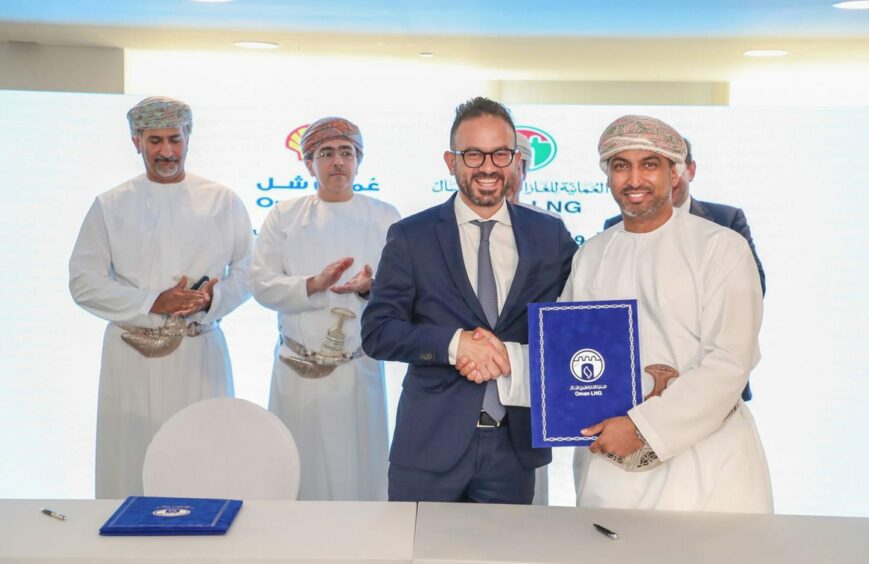 Oman Shell has signed three deals in Oman, focused on LNG and hydrogen.
Shell senior vice president and country chair Oman Walid Hadi said the agreements marked the company joining hands with the Ministry of Energy and Minerals, OQ and Oman LNG to "realise Oman Vision 2040 and enable Oman's Net Zero goal by 2050".
The company signed a term sheet to buy LNG from Oman LNG for 10 years. The Omani project will provide Shell with 0.8 million tonnes per year, it said.
Shell is a shareholder in Oman LNG and this is its first long-term offtake deal in the country.
The other two agreements focused on hydrogen. Shell entered into Green Energy Oman (GEO), a consortium working on a green hydrogen project, in the Al Wusta and Dhofar governorates.
GEO envisages up to 25 GW of solar and wind generation to produce hydrogen. OQ is participating in GEO, via Oman Energy Development, while other members include InterContinental Energy, EnerTech Holding and Golden Wellspring Wealth for Trading.
Action on the ground
The third deal involves liquefied synthetic gas (LSG). Shell signed a letter of intent (LoI) with the Ministry of Energy and Minerals on exploring LSG options in Oman.
LSG is an option for exporting hydrogen. It is produced from a combination of hydrogen and CO2, which produces natural gas. It is then liquefied.
LSG can go direct into existing gas networks and infrastructure, including plants such as Oman LNG.
"I can't think of a better way to start off the year! This was only made possible because of the partners that believed in these projects and the effort put into the agreements the teams involved," Shell's Hadi said on LinkedIn.
Shell's newly appointed CEO Wael Sawan, who worked early in his career in Oman, welcomed the new agreements. "Looking forward to now converting these agreements to action on the ground," Sawan said, in a comment on Hadi's post.