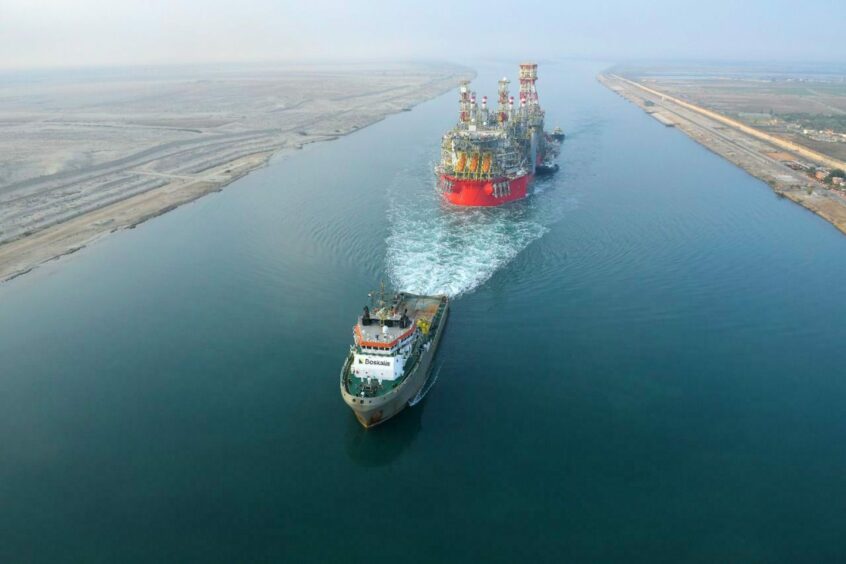 Energean has set out plans to develop its Olympus area, via a tie-back to the Energean Power FPSO.
The plan pushes back the date for Tanin's development, with the company now saying this would be "deferred into the 2030s".
Olympus will come at a lower cost than Tanin, Energean said, owing to its proximity to the FPSO. As a result, capital expenditure for the next phase of tie-backs will be lower.
In addition, the Olympus resources have no seller royalties. Whereas gas from Tanin – and Karish – carry a royalty of up to 8.25% at the wellhead.
Enerean plans to submit its final field development plan on Olympus to the Israeli government in the third quarter of 2023. It would then take final investment decision (FID) before the end of this year.
Energean CEO Mathios Rigas said the aim was to develop Olympus as "efficiently as possible. As there is limited incremental capex, the initial development concept is in line with our stated commitment to remain capital disciplined. With no seller royalty payments or export restrictions, this strategy will create sustainable value for all our stakeholders and allow us to maintain and grow our stated sector-leading dividend policy."
The company would sell Olympus gas into the local market under existing gas sales agreements.
There are no export restrictions on gas from the Olympus area, which is in Block 12. Therefore, Energean could export gas into Egypt – and then as LNG internationally – and Jordan. Should other companies build a pipeline to Cyprus, this would also be an option.
Energean has reported Olympus holds 67 billion cubic metres of gas, in the Athena, Zeus and Hera fields.
The company had been working on two options for Olympus. The alternative to backfilling the FPSO was a more ambitious option to boost the vessel's capacity and develop export pipelines.
Tanin is a northern extension of the Leviathan field and it may hold 26 bcm of gas. Noble Energy discovered it in 2011.
Cut guidance
Beyond its Olympus plans, Energean scaled back its production guidance for the year, from 131,000-158,000 boepd to 125,000-140,000 boepd. The company attributed this to a revised gas sales forecast in Israel, and "ongoing optimisation" at its FPSO.
Energean has previously indicated it aimed to reach 200,000 boepd in 2024.
"We are ramping up production from the Karish field and have seen four months of solid gas and liquids production in Israel, whilst optimising the operations of the Energean Power FPSO. Our Israeli gas contracts have moved to commercial status and our buyers are increasing nominations. This year, Energean expects to supply a significant proportion of Israel's gas demand," Rigas said.
Recommended for you

First for Israel as Energean exports liquids from Karish