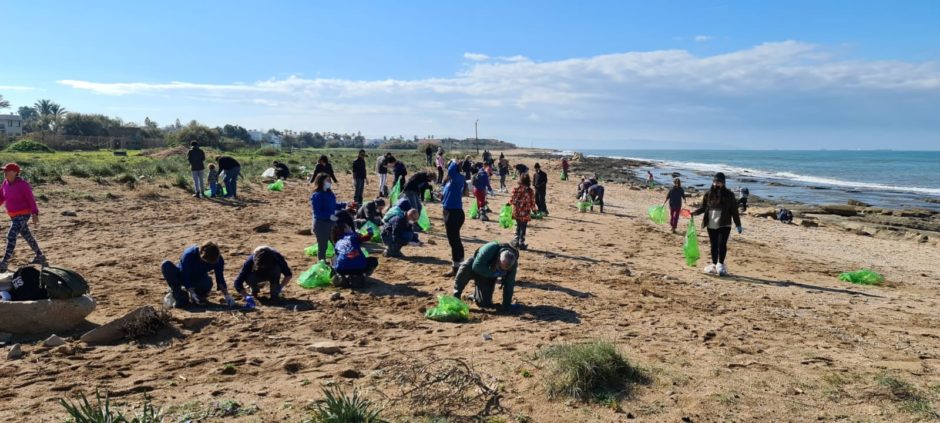 Israel has opted not to proceed with a United Arab Emirates-backed plan to transport oil through Eilat.
"We have blocked the entry of dozens of oil tankers to the Gulf of Eilat", said Israeli Environmental Protection Minister Tamar Zandberg, a member of the social democratic Meretz party.
She described the move as a "huge and dramatic environmental achievement", that was based on the ministry's policy of zero additional risk in Eilat. Israel "will not become a bridge to polluting oil in an era of climate crisis", she said.
The pipeline deal was one of the largest under the Abraham Accords, the diplomatic initiative that saw Israel establish links with various of its neighbours.
Israeli Prime Minister Naftali Bennett visited the UAE on the weekend, holding talks with Abu Dhabi Crown Prince Sheikh Mohammed bin Zayed al-Nahyan. He is the first Israeli PM to meet Abu Dhabi's ruler.
In October 2020, Israel's Europe Asia Pipeline Co. (EAPC) signed a memorandum of understanding with UAE-based MED-RED Land Bridge.
EAPC operates the Eilat-Ashkelon pipeline. It has a capacity of 600,000 barrels per day and almost 23 million barrels of storage space.
The Environmental Protection Ministry froze the deal in the summer. It rejected a risk survey of the plan. The ministry said it wanted to assess whether EAPC was capable of handling an increase in tanker traffic at Eilat.
Oil washed up on Israeli beaches earlier this year. This is likely to have fed into safety concerns around the use of the pipeline.