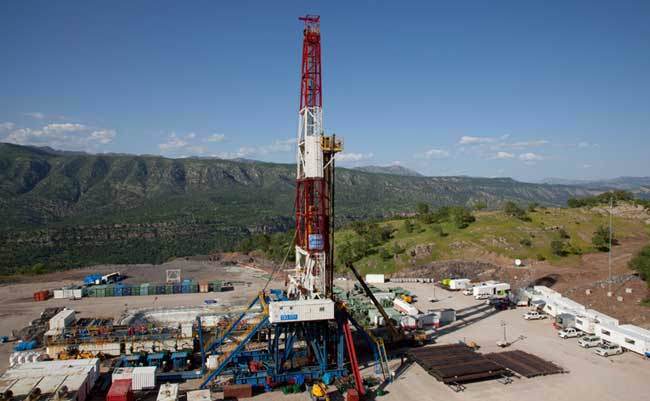 Turkish Minister of Energy Alparslan Bayraktar has said the Kurdistan pipeline would be ready to restart – but local producers are not convinced.
Bayraktar, speaking at Adipec, said the Iraq-Turkey pipeline would resume operations this week. It will be able to provide 500,000 barrels per day to the market.
However, the Association of the Petroleum Industry of Kurdistan (APIKUR) has poured cold water on the plan.
Members of the producer group cannot produce oil for export until it is clear how they will be paid, it said. APIKUR reports its members are owed nearly $1 billion in overdue and unpaid arrears.
Delays "are costing Iraqis an estimated $1 billion per month in lost revenues", said Myles B. Caggins III, spokesman for APIKUR.
He said APIKUR's members were keen to work with the Kurdistan and Iraq governments. They could "reinstate these revenues and even increase them through maximising production. We believe this can be done quickly and efficiently, after payment arrangements are agreed and existing contractual arrangements are respected."
DNO Iraq, Genel Energy, Gulf Keystone Petroleum, HKN Energy and ShaMaran Petroleum make up APIKUR.
The problem for the producers in Kurdistan is that the local government no longer has control over payments to them. That has passed to the central Iraqi government and there have been shortfalls in cash allocations.
In addition to the production stoppage, APIKUR has previously said its members have cut $400 million of capital expenditure this year.
Recommended for you

Disentangling Kurdistan's exports challenge