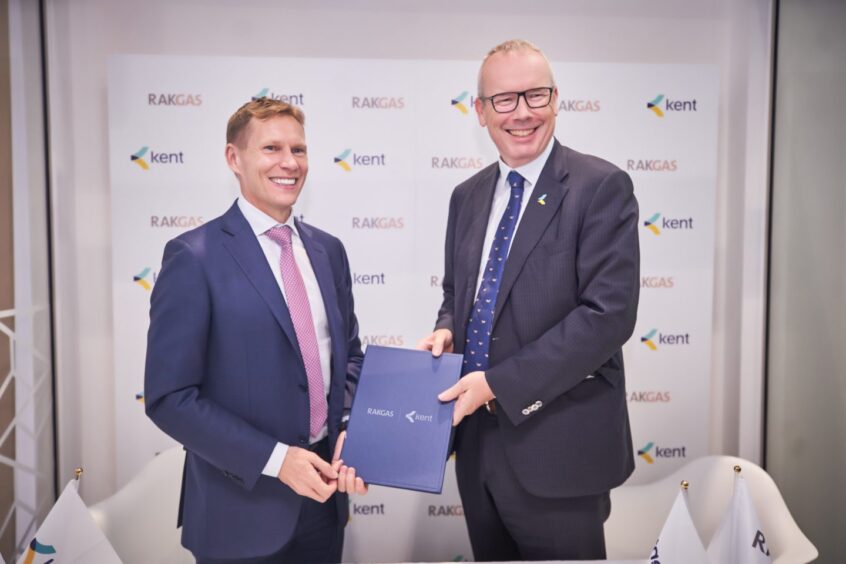 RAKGAS has signed a number of deals to secure gas supplies, on storage and a new pipeline, with Kent and a Chinese contractor.
The company struck a first gas storage service agreement with Sharjah National Oil Corp. (SNOC) on October 2 at Adipec.
RAKGAS said the deal would allow it to use SNOC's gas storage facility to balance supply and demand. The deal "will also provide operational flexibility and mitigate supply shortages during emergencies, enhancing planning processes and ensuring maximum utilisation of such available infrastructure within the UAE", it said.
SNOC CEO Hatem Al Mosa said providing gas storage was "a strategic necessity for Sharjah and the UAE". The agreement "enhances the utilisation of SNOC gas storage infrastructure and serves to achieve more optimal gas supply management for RAKGAS", he said.
Pipe plans
RAKGAS will also build a new pipeline. This will connect the Taweelah-Fujairah Pipeline to Ras Al Khaimah (RAK). It will link in to the Sajaa gas storage, in Sharjah.
Kent has signed up to act as the project management consultant (PMC) for the pipeline. It did not give a value for the contract.
Kent will co-ordinate between RAKGAS and the front-end engineering and design (FEED) contractor. Upstream reported RAKGAS appointed China Petroleum Pipeline Engineering (CPPE) to carry out the FEED work.
The aim of this, Kent said, was to ensure the project stayed on track and aligned with its objectives.
"Collaborating with Kent on this project is a testament to our vision for sustainable energy supply in the region," said RAKGAS CEO Chris Wood. The pipeline, he said, would help deliver on his company's energy security commitments in Ras Al Khaimah.
Kent COO Tush Doshi said the company would bring its "world-class PMC delivery expertise to the Northern Emirates. We look forward to a long-lasting relationship with RAK Gas, as we ensure a continuous and seamless execution across leading energy projects in the region."
The agreement was signed last week at Adipec.
RAKGAS has also been working on domestic opportunities. The company, in August, reported PKN Orlen had found gas at the Oryx-1 exploration well, in Block 5.