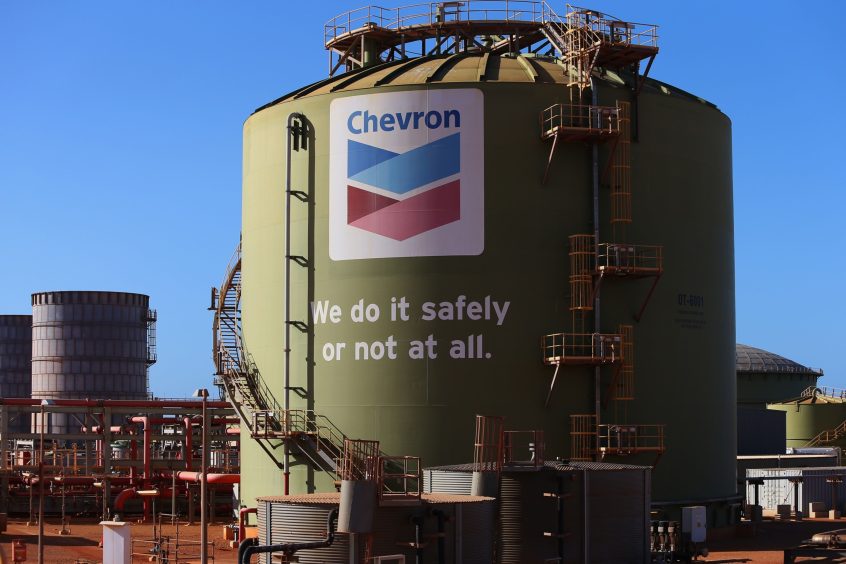 Workers at Chevron's liquefied natural gas facilities in Australia gave notice Monday to resume strikes, a move that could disrupt supplies and send prices higher.
Unions gave notice that members will begin industrial action at the company's Gorgon and Wheatstone plants in seven working days, said an official from Offshore Alliance, which represents the labour groups.
Unions are required to submit a notice before stoppages.
Workers voted last week to reinstate strikes after they criticized the company's efforts to finalise an agreement on pay and conditions.
Both sides had last month pledged to implement a proposed settlement put forward by the Fair Work Commission, Australia's labor regulator.
Chevron has asked for additional assistance from the regulator to help complete drafting of a final agreement, and to resolve "a small number of items that the parties interpret differently," the company said in its statement.
"We will continue to take steps to maintain safe and reliable operations in the event of disruption at our facilities," Chevron said.
Renewed strike action revives the risk of interruptions to shipments from Australia — one of the world's biggest exporters of the fuel — at a crucial time of year. The two LNG plants made up 7% of global LNG supply last year.
Still, no LNG cargoes were missed during previous strikes, and it's unclear if a new round of walkouts would impact exports.
While the threat of previous stoppages sent gas prices surging last quarter, the most recent developments haven't had a major impact amid muted demand.
Recommended for you

Gabon's oil union threatens December strikes