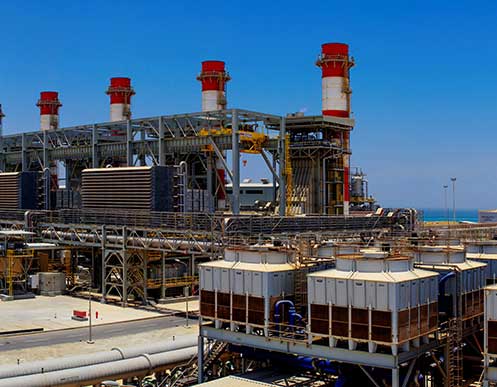 ACWA Power has secured financial close on its $12 billion Jazan project, which will supply Saudi Aramco's refinery under a 25-year deal.
The Jazan integrated gasification combined cycle (IGCC) project reached financial close on $7.2bn of senior debt facilities on October 18, the company said. This included a mix of local, regional and international banks and backers.
The Saudi Industrial Development Fund (SIDF) was also involved in some aspects of the limited recourse project financing.
The IGCC plant will be the largest in the world. A joint venture of Aramco, ACWA Power and Air Products backs the plan. ACWA Power said it was the largest project finance agreement in its history.
The venture has purchased equipment, including utilities and power assets, from Aramco. It will own and operate the facilities for 25 years under a fixed monthly fee.
Aramco will provide feedstock to the joint venture. The facilities will provide power, steam, hydrogen and other utilities to Aramco.
Monumental shift
ACWA Power chairman Mohammad Abunayyan said the Jazan project "highlights our continued firm commitment to the Kingdom's Vision 2030 and its strategic goals for the energy sector". He said there was a "monumental shift" under way in Saudi Arabia's energy sector.
"Bringing the most advanced technologies to the Kingdom, the Jazan project will push the boundaries. We are also exceptionally proud to add to ACWA Power's track record in training and upskilling Saudi talent to meet the requirements of the sector."
Aramco has a 20% stake in the venture. Air Products has 46%, ACWA Power 25% and Air Products Qudra 9%. The latter is a 51:49 venture between Air Products and Qudra Energy. As such, Air Products has a 50.6% total ownership stake.
Air Products announced it was working on the Jazan joint venture in 2019, following a term sheet in 2018. It reported the initial price tag for Jazan was $8bn, which has crept upwards.
Aramco's Jazan refinery has 400,000 barrels per day of capacity. It produces ultra-low sulphur diesel, gasoline and other products.
Recommended for you

Building out green grids to save Africa, and the world