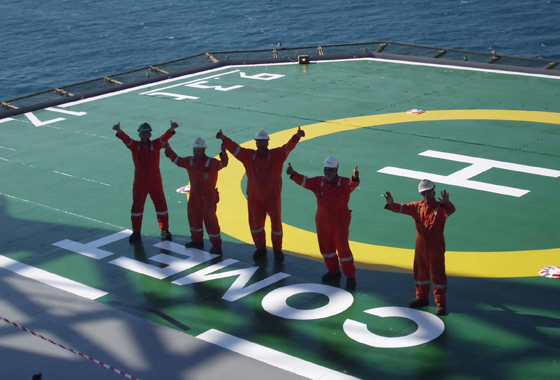 Saudi Aramco has suspended the contract for the Main Pass I jack-up for up to 12 months, Shelf Drilling has reported.
The drilling company said the suspension at a zero dayrate was effective as of October 2020. It will automatically extend the term of the contract for a period equal to the suspension period.
Shelf does not reveal dayrates. The rig had been due to go out of service in the fourth quarter of this year or first quarter of next year.
Aramco similarly suspended the High Island IV rig in mid-June.
Speaking during the company's conference call in August, Shelf's CEO David Mullen said the company had agreed to provide temporary dayrate discounts for Aramco and the United Arab Emirates' Adnoc.
"We continue to see the Middle East is more impacted than I would have imagined … that's prompted by Aramco having taken a decision to wind back their activity. They're not cancelling contracts. They're looking at ways to suspend contracts because they see this as a temporary measure, but it remains to be seen how long it lasts," Mullen said at the time.
He went on to suggest discounts were of around 10%. Mullen linked Aramco's desire for cost controls to its newfound obligations to pay dividends. As such, he suggested another round of suspensions may come in the second half of the year, a suggestion now coming true.
"[Aramco is] trying to work in a way where they're not picking on any one contractor in particular. They're — as they say it, they're sharing the pain across the companies that work for them. So you can safely assume what happens to one is happening to pretty much all the contractors within Aramco."
Qatari move
Where Aramco is suspending rigs, Qatargas is moving in the other direction. US-based Northern Offshore said it had begun drilling for the Qatari company on October 14.
The Energy Enticer jack-up had mobilised to the North Field in early September. This is the first of three rigs the company is providing to Qatargas. Northern Offshore signed a contract on the Energy Embracer with Qatar Petroleum (QP) in January.
Recommended for you

Shelf Drilling wins Aramco extension to 2025