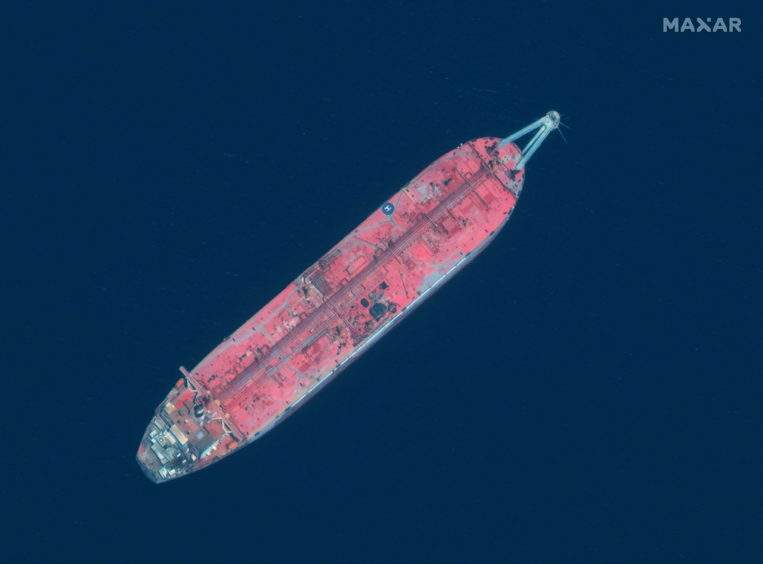 Yemeni authorities have agreed to allow a United Nations expert mission to the FSO Safer, with the expectation that this will take place early in 2021.
At the same time, a suspected mine has damaged an oil tanker offshore Saudi Arabia. The MT Agrari, owned by TMS Tankers, was attacked this morning.
UN spokesman Stephane Dujarric made the announcement during a press call. The UN has received an official letter from the de facto Ansar Allah authorities "indicating their approval for the UN proposal for the planned expert mission to the tanker", he said.
The FSO holds around 1.1 million barrels of oil. The UN has said it is in poor shape. Water entered the control room in May, which could have led to an oil spill.
The approval came after "several weeks" of technical discussions on what work would be carried out by the expert team. Dujarric hailed the step as important and said the team would assess the vessel.
The UN inspectors will "undertake initial light maintenance", he said. They will also make recommendations about what steps would be needed to tackle an oil spill.
The UN official concluded by expressing thanks to the de facto authorities in Sana'a and the official government of Yemen.
Tanker strike
The Iran-backed Houthis control Sana'a, while the official government receives support from Saudi Arabia. The conflict in Yemen has triggered a number of attacks in Saudi.
A Quds 2 missile hit a petroleum products tank earlier this week, although without disrupting supplies.
Marine security consultants Ambrey reported that the Agrari had been "impacted" by a mine after berthing at one of the Al Shuqaiq steam power plant jetties, in Saudi Arabia.
"The explosion took place in port limits and punctured the hull of the vessel", Ambrey said. The power plant runs on heavy fuel oil.
The Houthis have not yet claimed responsibility for the attack. A spokesman for the group said earlier this week that its operations were continuing. People should stay away from "vital facilities" in Saudi, he said.
Recommended for you

Cash needed to defuse Yemen's floating oil bomb