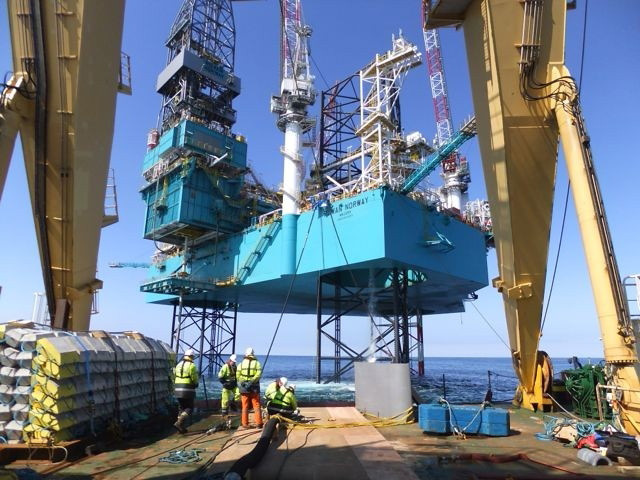 Xcite Energy today confirmed a raft of changes to its Bentley field development plan in a bid to improve efficiency, cost effectiveness and deliverability.
As part of its 'cost optimisation plan', the firm re-engaged the marketplace for new quotes for new "key services and materials in order to update and validate the cost base".
The move resulted in a drop in cycle costs from $35 per barrel to $30 per barrel. The full field life cycle costs for 2P reserves also fell from $47 per barrel to $40 per barrel.
The programme also targeted the scheme's well design. Bentley's slim-hole wells are now being replaced by full-hole well architecture.
The company also managed a review of its drilling and completion times by benchmarking Bentley's drilling data and cross referencing it to North Sea drilling databases.
The strategy has resulted "in material time savings in drilling for the first phase development".
"An accelerated well delivery programme resulting from the improved definition of well times increases production volumes in the first seven years of field life, increasing 2P reserves from 265 to 267 MMstb," according to the firm.
A company statement added: "The aggregate effect of the reductions in costs and taxation, including the reduction in Supplementary Charge to 10% announced in the budget on March 16, has offset the predicted reduction in oil revenue. For the 2P reserves on an NPV10 basis, the reduction in costs and taxation amount to $1.1billion, while the reduction in oil revenue is $883million, following a drop in the forward price curve of Brent crude.
"This has resulted in an increase in the NPV10 from $2.25billion in the previous RAR dated 29 April 2015, to $2.50 billion in the current RAR."
Last month, the firm won some breathing space to sort out its financial arrangements for the North Sea project.
Bentley, about 100 miles east of Shetland, is one of the largest undeveloped fields in the North Sea.
Xcite estimates the asset, discovered in 1977, could produce nearly 300million barrels of oil – using enhanced recovery techniques – over 35 years.
A wholly-owned subsidiary of Xcite was awarded a 100% working interest in the field in 2003 as part of the 21st UK offshore licensing round.
Recommended for you

Adnoc stakes its claim to meet the world's energy needs