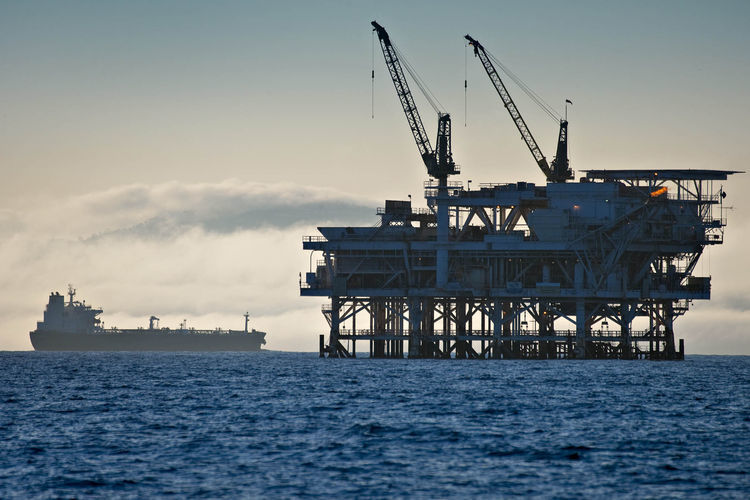 The boss of industry body Oil and and Gas UK has moved to clarify comments she made to MPs after angry oil workers objected to her claiming they "get it" about why cost cutting measures are being taken by companies.
The OGUK chief executive received dozens of emails from furious oil workers who insisted they didn't get why efficiency measures were being implemented in the way they were as the industry reacts to the oil price crash that has led to tens of thousands of job losses.
Deirdre Michie told the Energy and Climate Change select committee evidence session on Wednesday that companies were engaging with employees and that the oil and gas workforce understood why efficiency savings had to be made.
She said: "I think there's good workforce engagement happening. We've got examples of companies who are going offshore. One company is using marginal improvements and have thoroughly engaged their workforce in that regard have increased productivity as a result.
"We've got 50 efficiency stories on our website where, absolutely, the workforce are part of those efficiencies that are in place.
"When talking about workforce engagement what we do need to do is to reinforce why we need to do what we are doing and they get it, they absolutely get it."
This prompted dozens of workers to comment on social media and write to the OGUK boss, telling them what they thought of her comments.
Emails, seen by Energy Voice, illustrated the mood of rank and file offshore workers.
"I witnessed a senior manager tell me the other day that he wasn't getting his pay cut, yet I'm facing my third risk of redundancy in a year. You also do not represent me or anyone within the workforce so therefore you possibly couldn't make a statement on our behalf, however you do represent the employers who do get it – get rich."
Another wrote: "We get it? Do you mean the bullet? Repeated consultation? Bullied and harassed? Treated like slaves? Because if that's what your on about then your [sic] correct, we do get it," another oil worker wrote.
"Until there is a clear open debate where workers are represented properly by fellow workers, then we will never get it," wrote another.
Another wrote: "How can you say oil and gas workers get why all theses attacks and cuts are being made in our industry? Are you that out of touch with the offshore workforce? Paid off men losing homes and homelife after being forced to work away from home and family for 3 weeks at a time. We the offshore workforce do not get it or you. Talk to work force not the employers."
"Please allow me to tell you what I do get: Reduced items at Tesco, bills, grief off my wife, grief off debt collectors."
In response Michie told Energy Voice: "It's important to explain the context of my comments at [the] Energy and Climate Change Select Committee evidence session. I was trying to emphasise the importance of companies being open with their employees about the challenges facing their businesses.
"Some companies are doing that very well, and are finding that when they are open about those challenges, the workforce is engaged and is coming up with new and better ways of working.
"After all, it's the employees who know their jobs better than anyone and know how best to make improvements.
"I do understand that times are very tough for many people and their families at the moment. I would urge those with concerns to make them known through the official union channels, who are in regular dialogue with us through the Offshore Co-ordinating Group."
Jake Molloy told the committee there were good examples of workforce engagement, citing Nexen's reduction of costs by 20% through workforce engagement.
The RMT Union regional organiser added: "I commend the company for what they did, but what they haven't done is they haven't cut pay, they haven't extended hours by 300 hours a year and haven't moved to 3 and 3. They've engaged their workforce in a meaningful way and achieved those savings."
"Others are not doing that, that is point. Others are unilaterally imposing change, reducing contracts and imposing limited company contracts as we speak."
During Wednesday's hearing, which also heard from trade union representatives, Unite Regional Officer Tommy Campbell told MPs the industry was witnessing a "race to the bottom" amid a "crisis" that was moving towards industrial conflict in the North Sea sector.