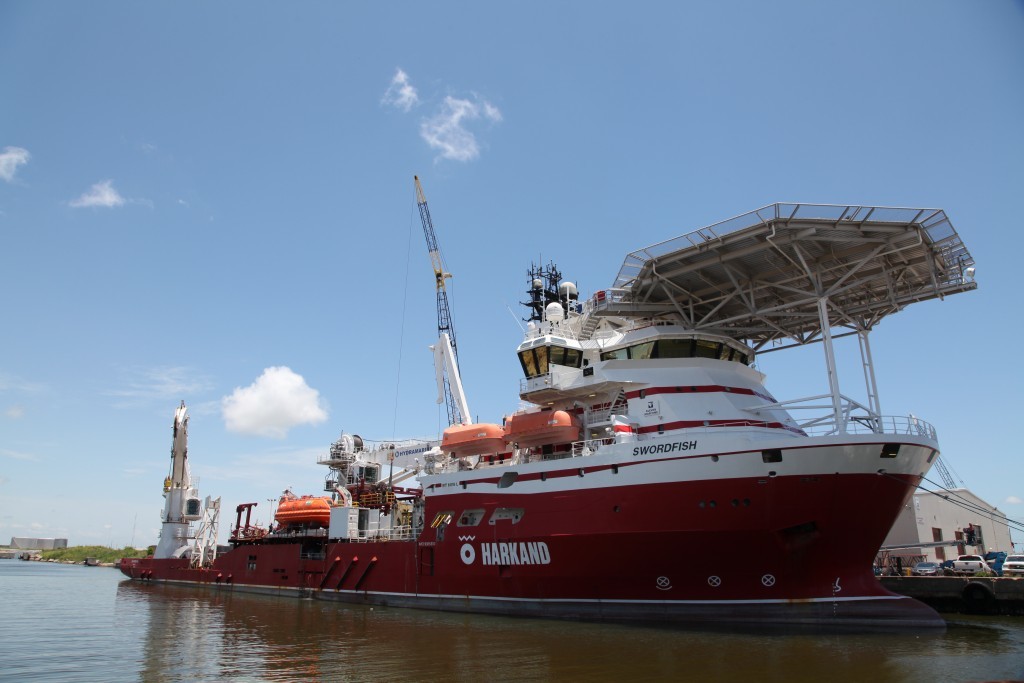 The downturn in subsea shipping activity provides the ideal opportunity for North Sea operators to fix the roof while the sun is shining, according to analysts.
Subsea vessel providers have been hit extremely hard by the downturn, with operators choosing to shelve new projects and scale back on maintenance work scopes.
Companies such as Ceona and Harkand were forced to call in administrators, while others have experienced long tie-ups on vessels and plummeting revenues. Many companies had borrowed to fund new state-of-the-art high-performance vessels that had to be on hire in the field to service the debt used to build them.
"Cost cutting is one thing, but canning anything deemed non-essential right now is a missed opportunity. Whether it's well intervention, plug and abandon or repair and maintenance programmes, the time to hire a vessel is now," said Inger Louise Molvaer, of Norwegian broker Westshore.
Mark Rae, principal researcher at IHS, said average utilisation for well intervention vessels has dropped off a cliff since 2014.
"Utilisation for well intervention vessels globally was a steady 75-85% from 2007-2014.
"Last year that fell to 48% and year to date 2016 it's down as low as 32%. It's a similar story in other parts of the subsea sector," said Rae.
Pipe lay, ROV support vessels and dive support are all down and the impact has been severe for the sector.
Rae said: "Harkand is the latest in a list of subsea vessel owners and managers that have gone bust.
"The list includes Reef Subsea, Cal Dive, Cecon and Ceona and there are plenty of rumours over who will be next to fold."
Rae and Molvaer agree the current situation is storing up trouble for operators down the road.
"When the market turns, the pool of contractors of subsea vessels is going to be reduced. This means potentially less choice and a higher premium to be paid," said Molver.
Rae added: "These vessels carry out essential work programmes that will sooner or later need to be done.
"It seems like madness to ignore the opportunity to hire a vessel at a greatly reduced price now. Doing so could also – theoretically at least – keep heads above water just long enough to keep them afloat."
The drop in utilisation has been followed by the drop in day rates. According to IHS, of the 220-plus ROV support vessels currently operating worldwide, 16 are cold stacked, 79 are idle, a handful are undergoing repairs or working outside the traditional market. This takes the number of vessels actually working to around 50% globally.
The glut in available tonnage means day rates for a typical North Sea capable ROV vessel have gone from $54,000 per day in 2013 to $45,000 in 2015 and this year it is possible to pick one up for as little as $41,000, although regional variations, in Australia for example, can be much higher.
"Those are significant cost savings right there," said Rae.
Molvaer added: "There are repair and maintenance jobs requiring vessels that could be done now and can be done a lot cheaper than what you might pay in 18 months' time. Operators can save a lot a money and could also save a subsea vessel owner in the process."