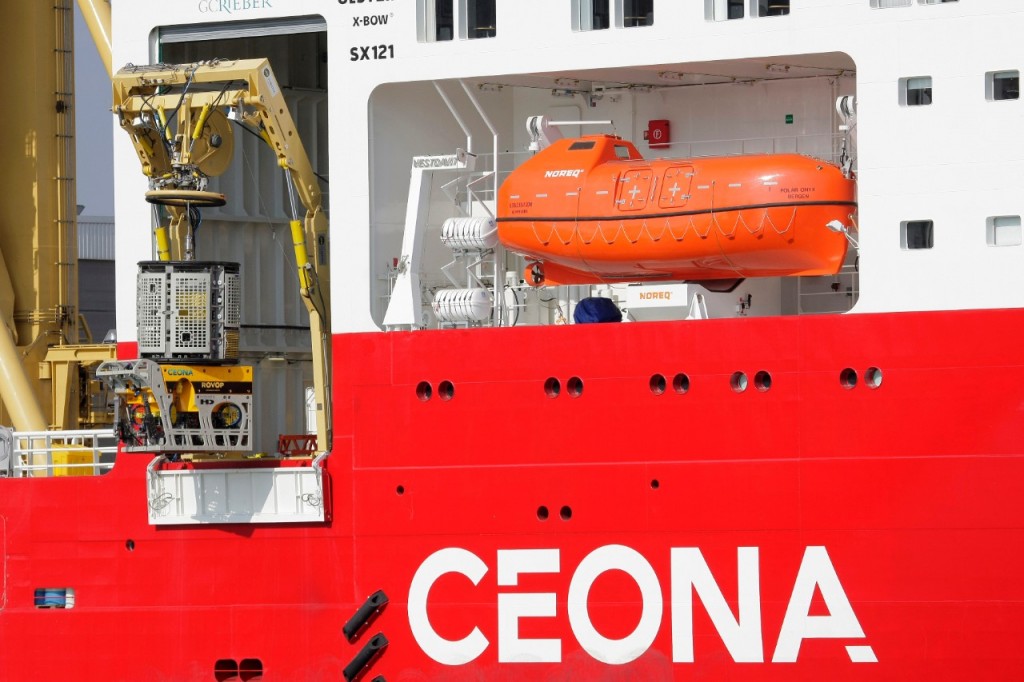 Subsea contractor Ceona has gone into administration, with the loss of 102 jobs.
EY have been appointed Joint Administrators of the group.
The group – a heavy subsea engineering contractor operating in the deep water oil and gas market – provided engineering and project management services to deliver complex subsea construction and pipe laying projects, utilising a fleet of ships.
Ceona, whose head office is in London, has premises in Aberdeen and Houston.
EY said 18 employees have been retained in London, Houston and Aberdeen to assist the administrators whilst they seek to realise value in the assets.
The administrators now intend to take steps to market for sale the assets of the group, including the state-of-the-art flagship Ceona Amazon.
The ship was described by Ceona as a "game-changing deepwater subsea-tie-back and field development asset".
Alan Bloom, joint administrator of the UK Group companies, commented: "In the period leading up to the administration, the group's cash flows came under significant strain due to falling demand for the group's services as a result of the depressed market conditions and ongoing investment in the group's fleet.
"Despite attempts to restructure the group it was unable to achieve a turnaround on a solvent basis and the group was therefore placed into administration by the Directors."
"It should be noted that Ceona Pte Limited, OIG Giant I Pte Ltd and OIG Giant II Pte Ltd are not in an insolvency process and will continue to operate."
Goldman Sachs Capital Partners was the Ceona's majority shareholder.
Concerns about the company's future surfaced earlier this month when Ceona was accused of defaulting on a major contract for one of its ships.
In June the company announced it was laying off staff as it attempted to cut costs in an effort to stave off the effects of the oil slump.
The company was formed in 2012 after securing the backing of majority shareholder Goldman Sachs Capital Partners.
The company appointed a new chief executive Mark Preece in June. He replaced former chief executive Steve Preston, who will retire after 40 years in the industry.