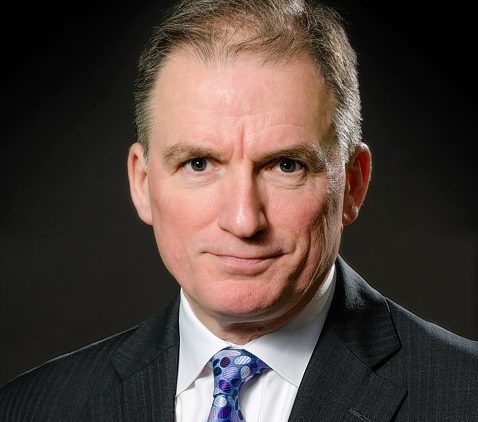 Amec Foster Wheeler (AFW) today reiterated its commitment to Aberdeen and the North Sea after enjoying a busy six months in the region.
It came as a double boost for the north-east following Statoil's announcement it had submitted plans for a new North Sea development called Utgard.
Statoil bosses in Aberdeen said the investment decision was a brave marker for today's current climate.
AFW said it was "powering ahead" with hook up operations on a number of key North Sea development projects, including Clair Ridge and Quad 204, both of which were creating "good opportunities" for employment.
The engineering and project management firm's Scottish workforce, thought to number around 4,500 people, is largely focused in the Aberdeen area and offshore.
Chief executive Jon Lewis said today: "We have a very strong presence in Aberdeen and I think, even more importantly, Aberdeen has been the base responsible for a number of important innovations at Amec Foster Wheeler.
"Our 'more 4 less' strategy has been taking costs out of major capital projects and sustaining brownfield assets and a lot of the expertise for that has come from Aberdeen.
"Aberdeen has a pool of talent, training and expertise and is a core part of our business."
Mr Lewis was speaking after the AFW revealed its oil and gas business for the Northern Europe and CIS region raked in £570million in the first half of 2016.
Mr Lewis took up the chief executive post on June 1, replacing the ousted Samir Brikho on a full-time basis.
Other recent changes at AFW include the appointment of John Pearson as the firm's group president for the America's region.
Mr Pearson headed up Amec's global oil and gas asset support business from 2004 to 2007, and was then managing director, natural resources, Europe and West Africa.
He was Amec's Granite City-based group president for Europe at the time of the group's £2billion takeover of rival Foster Wheeler in 2014, later becoming group president for northern Europe and the Commonwealth of Independent States.
Mr Lewis revealed today during a conference call that AFW could be set for more reshaping.
He said a review of the business was taking place and that the "leadership model" would change before the end of the year.
More details will be provided at AFW's capital markets day in November, he added.
Recommended for you
X

In pictures: New images give up-close look of stranded rig