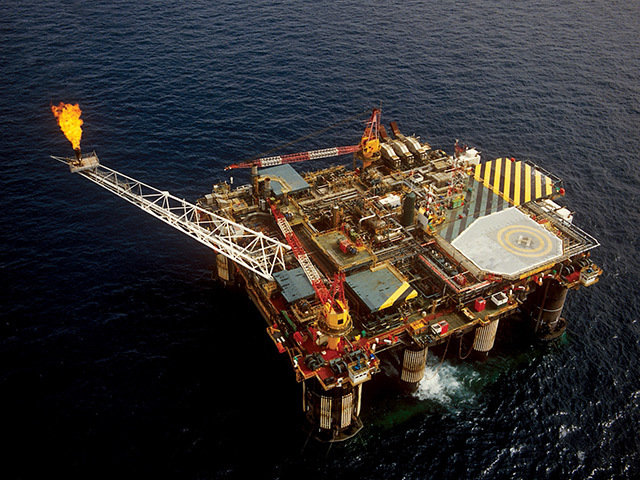 Ithaca Energy (LON:IAE) said today that its operating costs would drop to $20 a barrel following first oil from its North Sea Stella field.
In revealing its financial results for the first half of 2016, the company said it was on track for start-up on the project in November.
Its floating production facility, the FPF-1, sailed away earlier this month and is now "approaching the Stella field location", a spokesperson for Ithaca said.
Chief executive Les Thomas said: "The business has continued to perform well over the first half of the year. Production is running ahead of guidance, operating costs have been further reduced and we have continued deleveraging the business.
"It has been particularly pleasing to announce the recent sail-away of the FPF-1, the quality and completeness of which means we move forward into the operational phase of the Stella development with confidence.
"We remain focused on getting to first production safely and efficiently, whilst ensuring we secure the long term value of the hub through our on-going investment activities."
Ithaca highlighted the long-term value of the Greater Stella Area (GSA) hub. The company is targeting a transition from tanker loader to pipeline exporter during 2017. It secured access to major export pipeline, Norpipe, for future production and tie-in work. The move reduces "fixed operating costs, enhances operational uptime and improves reserves recovery".
Stella will reduce operating costs $30 per barrel to $20 per barrel year-on-year. Stella's operating costs tally $10 per barrel.
Elsewhere, it increased its stake in the Vorlich discovery to 33% and acquired a 75% operating interest in the Austen discovery. The pair are considered GSA satellite acquisitions, according to the firm.
Production is expected to more than double to 25,000 boepd after Stella's start-up. Current production stands at 9,000 bopd.
The company also managed to slash its record high debt levels by nearly $200million to $606million.
"Despite an approximate 30% fall in Brent and lower production primarily resulting from removal of high cost assets from the portfolio, the business delivered $82million cashflow from operations in H1-2016," the company report read.
"The business is fully funded with strong liquidity, having over $730 million of available debt ahead of planned first hydrocarbons from the GSA, which provides in excess of $120million of funding headroom."
But first half revenues at Ithaca dropped 55% to $57.7million, while pre-tax losses widened to $60million from $18million in the same period last year.
Recommended for you

Labour's North Sea plan poses 'clear and present danger' to energy security