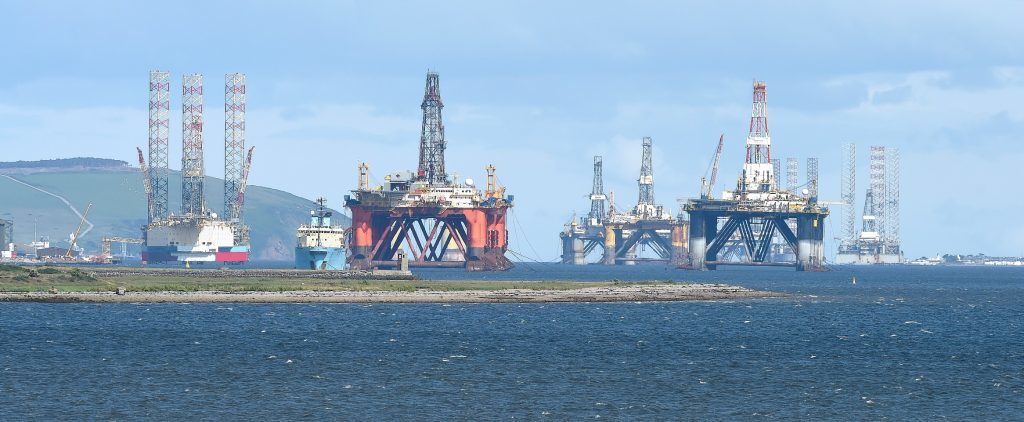 As many as a dozen drilling rigs are expected to spend the winter stacked in the Cromarty Firth as the depressed oil price continues to limit North Sea activity.
There has been a noticeable increase recently in the number of semi-submersible and jack-up vessels anchored in the firth and berthed at the quayside in Invergordon, with around 10 rigs currently in the deep water North Sea inlet.
The giant West Phoenix, which at 35,000 tonnes, last year became the largest rig by gross tonnage to berth there, is also anchored close to entrance to the firth.
Yesterday, a spokeswoman for the Port of Cromarty Firth said that although two vessels were due to leave this week, the numbers were expected to rise again.
She said: "It's likely we will have as many as 12 rigs in the Port of Cromarty Firth over the winter.
"This is symptomatic of the ongoing pressure the depressed oil price is bringing to the North Sea."
Despite speculation about the future of a number of the rigs, she added the port authority was not aware of plans to scrap any of those currently stacked.
The two departing the waters this week are bound for projects in the North Sea.
The new build Maersk Highlander jack-up has been undergoing commissioning work, carried out by Semco Maritime, after being transported to Invergordon Service Base from the Jurong Shipyard, Singapore.
At the vessel's naming ceremony at the Ross-shire port last week, Maersk Drilling chief executive, Claus V Hemmingsen admitted it might seem a difficult challenge to take in a brand new rig in the middle of a severe downturn, but added: "in the 40+ year history of Maersk Drilling, it is far from an unknown challenge to take a new, state-of-the-art piece of drilling equipment into operation."
The Maersk Highlander will work on the £3billion Culzean gas development, 155 miles east of Aberdeen. Another jack-up owned by the Danish company, the Maersk Reacher, is currently undergoing upgrading and modification work at the quayside in Invergordon.
Also leaving the Cromarty Firth this week will be the Paragon MSS1. The semi-submersible, built in 1979, has been undergoing intermediate classification and service works, also carried out by Semco Maritime. The rig, owned by Paragon Offshore, is believed to be heading for a North Sea drilling contract for Nexen.
More inspection, repair and maintenance projects are in the pipeline at Invergordon, according to the Port of Cromarty Firth spokeswoman.
She added: "Companies on the Port's Service Base, including Semco Maritime and Port of Cromarty Firth Services, are working hard to attract project work to Invergordon.
"The Port of Cromarty Firth remains one of the leading ports in Europe for rig inspection, repair and maintenance. The firth is an ideal, sheltered environment with a highly skilled and experienced workforce.
"Their efforts have been rewarded recently with work being undertaken on all three rigs alongside the quay and we're pleased to say that more projects are set to follow."
Recommended for you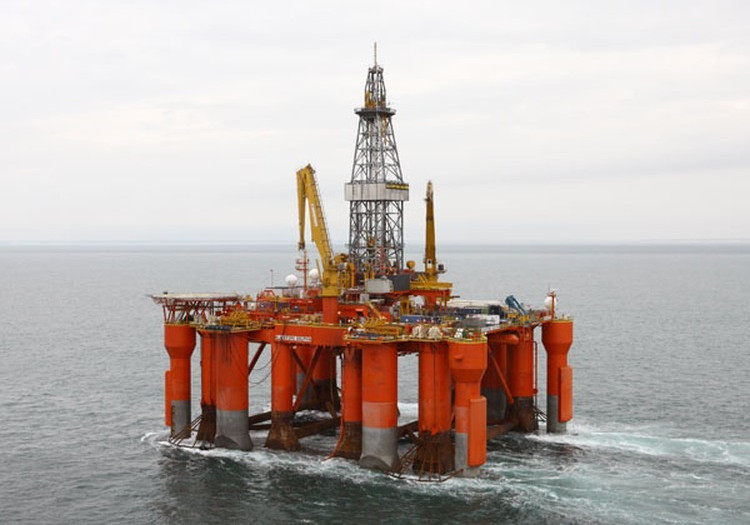 Dolphin Drilling shrugs off Q2 loss amid 'strengthened' rig demand