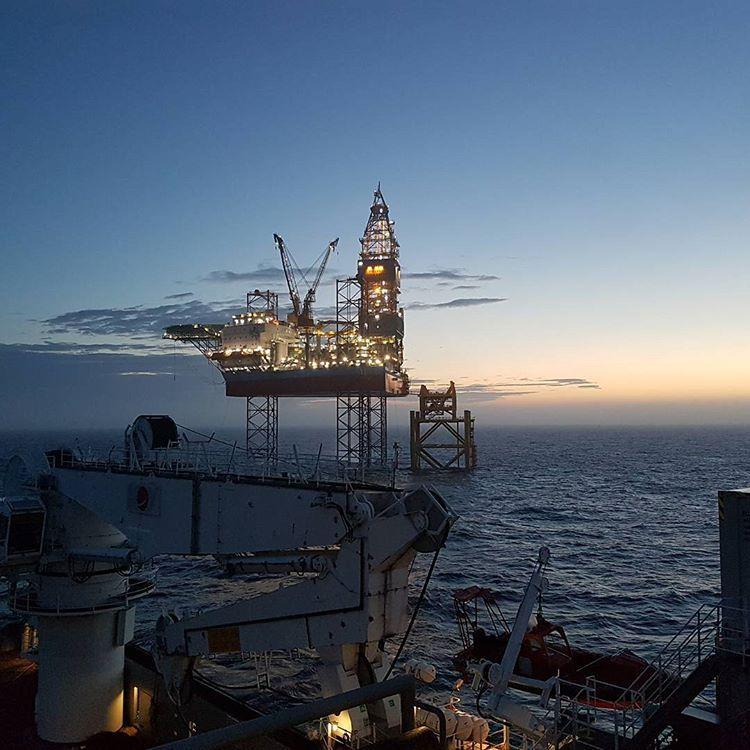 The drilling arm of Danish firm Maersk said today it would lay off about 70 employees due to "reduced activity in the oil industry".
Nine of Maersk Drilling's 23 rigs are not being used currently as investment in exploration continues to be constrained by low crude prices.
The company said it would shed up to 70 positions, "of which approximately 20 are expected to be vacancies that will not be filled".
It said the job losses would affect its "headquarter organisation".
Maersk Drilling's HQ is in Copenhagen.
However, the company added: "Headquarter functions situated in other locations than Copenhagen might also be affected".
The company has offices in Aberdeen.
Claus Hemmingsen, chief executive of Maersk Drilling, said: "The combination of low activity levels and excess capacity of drilling rigs continues to drive lower utilisation and lower day rates.
"At present, nine out of Maersk Drilling's 23 units are lying idle, and we expect the market balance to be challenged in the coming years.
"As a consequence, we have had to say goodbye to more than 600 offshore employees in the last 12 months.
"To date, Maersk Drilling have managed to reduce cost by more than 15%.
"However, the adverse market conditions continue to heavily affect us, and an onshore staff reduction is an unfortunate but necessary step to safeguard the future of our company."
Recommended for you

Maersk Drilling secures 21-month contract with TotalEnergies