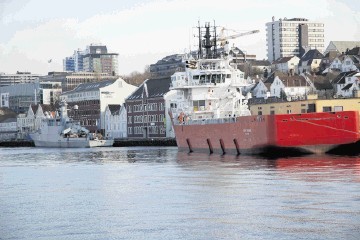 Aker BP has completed its integration after the merger of Det norske oljeselskap ASA (Det norske) and BP Norway.
Aker BP chief executive Karl Johnny Hersvik said: "Aker BP has been through extensive integration work since we announced the merger, and we are very proud to mark the day one for the new organization. We have taken the best from both companies and build a strong and cost effective Aker BP that aim to be a reference company on the Norwegian continental shelf."
The new firm has a portfolio of 95 licences – 47 of which it operates – on the Norwegian Continental Shelf. The company is targeting 250,000 barrels of oil a day by 2023 and has a workforce of 1,300.
Hersvik added: "Our regional office structure remains unchanged after the integration and we recently opened our new premises in Stavanger. Meanwhile, we keep the operating organization for the Ivar Aasen field in Trondheim. We have an aggressive growth strategy on the Norwegian continental shelf and in the future this could stimulate the activities at the respective office sites as new projects come to.
"We have started the very important work of building a common and strong Aker BP-culture, which is also essential to achieve our growth targets. In addition, we see significant potential for cost reductions through new approaches. Aker BP will build on an effective business model according to the lean principle, unique technological competence and industrial cooperation, which we of today is pleased to operate as one integrated."
Aker BP has basses in Fornebu, Stavanger, Trondheim, Harstad and Sandnessjøen.
Recommended for you

BP aiming to marry renewables and farming after securing Italian solar projects