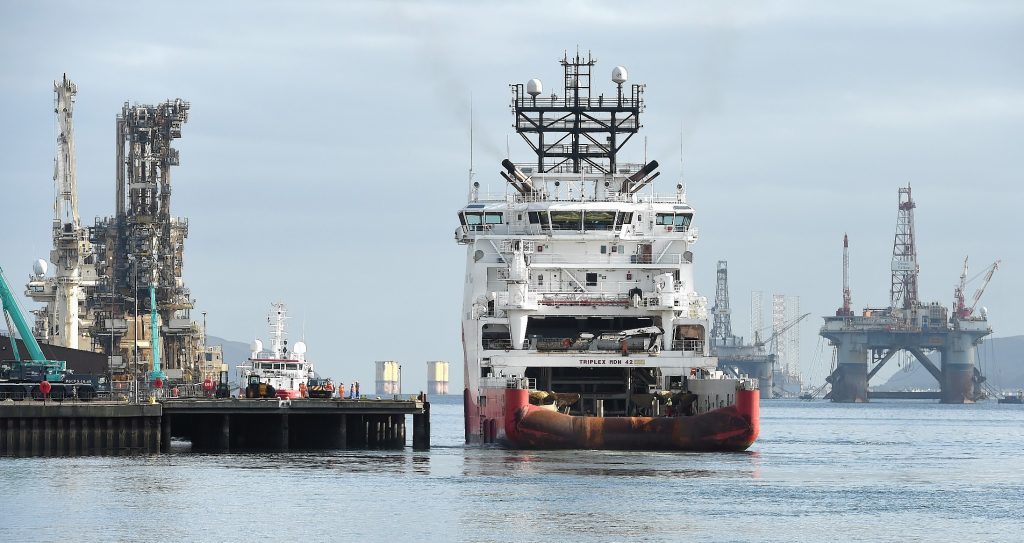 The operator of the Highlands' largest port has said it expects a drop in revenue following the introduction of a new pricing structure for visiting vessels.
But the Invergordon-based Port of Cromarty Firth (PoCF) believes its revised tariffs are necessary to help attract more business and create jobs in the area during the oil and gas downturn.
The trust port says the new structure, announced this month following a lengthy consultation process with around 60 "stakeholder" companies that use the firth, is simpler and fairer than its previous charging system.
It is being challenged by the Global Energy Group, whose Nigg Energy Park facility lies within the waters controlled by the PoCF. Inverness-based Global recently threatened the organisation with legal action, claiming the new rates would result in a 25% hike in fees for rigs and vessels using Nigg.
PoCF chief executive Bob Buskie said the introduction of the new charges was an "important development for the future of the port".
Mr Buskie added: "The new pricing structure will reduce the prices for the vast majority of customers visiting the port. It will also simplify the process and make it easier for our customers to understand what they will be charged.
"At the moment they pay harbour dues, berth dues, cargo dues and passenger dues, now they will only pay for two – vessel dues and berth dues. This is a much fairer system, as those staying in the Port longer will pay more.
"The port is likely to see a drop in revenue as a result of these changes, but this decision is being made to help attract more business, create more local jobs and support the North Sea oil and gas sector, which accounts for 70% of the port's business."
Global has claimed it and a number of other major port stakeholders are being "penalised" and accused the PoCF of acting outwith trust port status to operate "merely as a commercial port". The PoCF, denies the claims.
In a statement, the organisation added: "Ship dues are charged because a vessel, while passing through or remaining at rest in the port, is making use of the safe and regulated environment provided by and at the cost of the port and which is being, and will continue to be, maintained as a public asset into the future pursuant to PoCF's statutory duties to manage and improve the port."