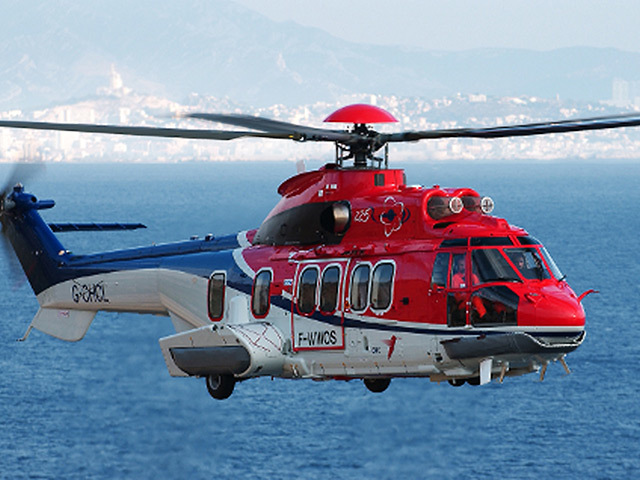 Europe's aviation safety body has ordered another round of inspections on the gearboxes of Airbus 225 helicopters.
European Aviation Safety Authority (EASA) is specifically asking operators to check the main gearbox oil cooler for the presence of a certain metallic particle.
It says that if the particle is detected during the checks, operators must notify the EASA and Airbus.
Also, they must not allow the aircraft to resume flights until "corrective action" is agreed by the EASA.
Airbus Super Puma 225s were grounded following a crash in Norway on April 29, 2016, that led to the deaths of 13 people, including Iain Stuart of Aberdeenshire.
The EASA lifted flight suspensions on the aircrafts in October, but the UK and Norwegian civil aviation authorities have kept their restrictions in place.
The EASA said the gearbox oil cooler checks need to be carried out within 10 flight hours of the airworthiness directive's publication, which came on Friday.
For newly-installed gears, the inspection must be conducted before 300 flight hours are exceeded.
The new airworthiness directive also affects the AS332L2 model.
Airbus put out its own alert service bulletin on Friday calling for the inspections to be carried out.
A spokesman for Airbus said: "This new inspection further enhances the protective measures currently in place and are part of the wider safety case addressing EC225/AS332 L2 operations worldwide."
He said Airbus's priority was to ensure that all findings are "properly taken into account to guarantee safety".
The spokesman added: "We remain committed to sharing information in full transparency with our customers and all relevant stakeholders."
Earlier this month, the Accident Investigation Board of Norway said it would publish a new "preliminary" report into the causes of last year's fatal helicopter crash in Norway on the anniversary of the tragedy.
The aircraft had been on a return journey from Statoil's Gullfaks B platform to Flesland Airport near Bergen when its main rotor suddenly detached.
The crash claimed the life of 41-year-old Mr Stuart, 10 other passengers and the two crew.
Investigators suspect the accident was caused by a fatigue fracture in one of the gears.
Recommended for you
X

Senate confirms billionaire investor Wilbur Ross as commerce secretary