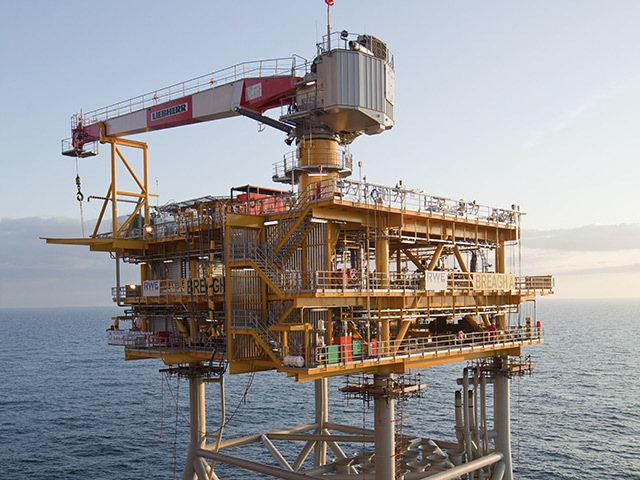 A Dutch oil and gas company has agreed to buy the UK subsidiary of Sterling Resources in a £133million deal that will give it 30% of the North Sea Breagh field.
Oranje-Nassau Energie (ONE) said the acquisition would substantially grow the company's UK footprint and add another high quality gas asset to its portfolio.
The transaction is expected to go through in May provided that at least two-thirds of Calgary-headquartered Sterling's shareholders vote to accept the deal.
Sterling bosses said the company would be wound up once the acquisition goes through, with all net proceeds going to shareholders.
As well as its 30% stake in the Ineos-operated Breagh field, Sterling holds 2% of the Cladhan licence in the northern North Sea.
The firm's UK unit has been operated from an office in Westhill, Aberdeenshire.
ONE will fund the transaction with intercompany loans.
ONE chief executive Alexander Berger said the deal represented a big step towards reaching the firm's long-term 150million barrel reserves target.
Breagh's net production to Sterling was expected to be 3,000 barrels of oil equivalent per day (boepd) in 2017.
The addition of those barrels would take ONE's production to in excess of 25,000boepd from 22,000boepd.
ONE entered the UK North Sea in June 2015 when it announced the purchase of 50% of the Sean field from Shell and Esso Exploration and Production UK, which each held 25%.
The deal gave ONE responsibility for operating Sean, which is in the southern sector of the North Sea, about 68 miles north-east of Lowestoft.
ONE also holds minority stakes in the Buzzard and Gead fields and has a number of interests in the Dutch North Sea and offshore Gabon.
Recommended for you

Windfall tax 'likely to discourage' investment in new fields, study finds