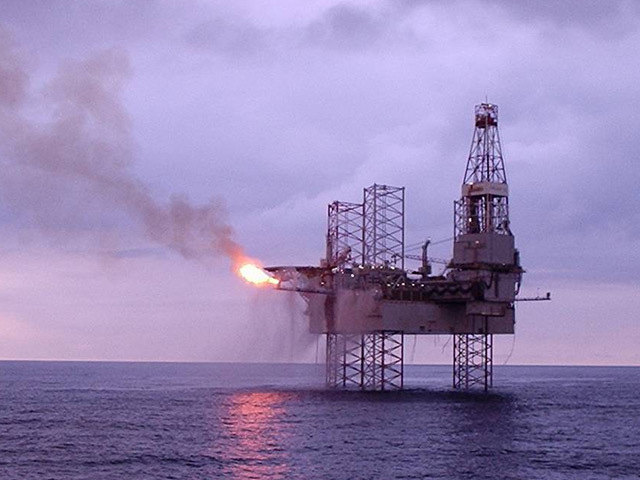 Cairn Energy's chief executive today said the firm was well-positioned to deliver on behalf of its shareholders.
The firm released its preliminary results for the year.
As of December 31, 2016 it had a group net cash balance of $335million.
Its reserve based lending bank facility remains undrawn with peak availability expected to reach $350million to $400million.
Chief executive Simon Thomson said: "Cairn continues to deliver positive progress across its balanced portfolio.
"2017 will see first oil from our North Sea developments and progression of an exciting ongoing exploration and appraisal drilling programme in Senegal, all against a backdrop of increased financial flexibility.
"The company remains well-positioned to deliver further value for shareholders from multiple catalysts within the portfolio."
In the UK North Sea, Cairn's Catcher and Kraken developments are due to deliver first oil this year. Peak net production to Cairn from the pair will be 25,000 barrels of oil per day.
The duo's developmental expenditure for the year is expected to be $150million.
In Norway, Cairn was awarded five new licences in the first quarter of 2016, including its first as operator. The firm upped the award in the first quarter of 2017, landing seven new licences, including two as operator.
Its drilling expenditure in 2017 is expected to be $170million, with the bulk being spent in Senegal.
Cairn's decision on development concept selection in Senegal expected in 2017, current plans include a phased development to capture the potentially extensive resource base.
From 2018 onwards, Cairn and its JV partners plan to submit the exploitation plan and proceed to a final investment decision with first oil expected between 2021-2023.
Cairn's current 2C resource in Senegal is more than 2.7 billion barrels and the ongoing programme will further define the recovery potential of the field, according to the firm.
Recommended for you

Net Zero Strategy to break down barriers for North Sea electrification