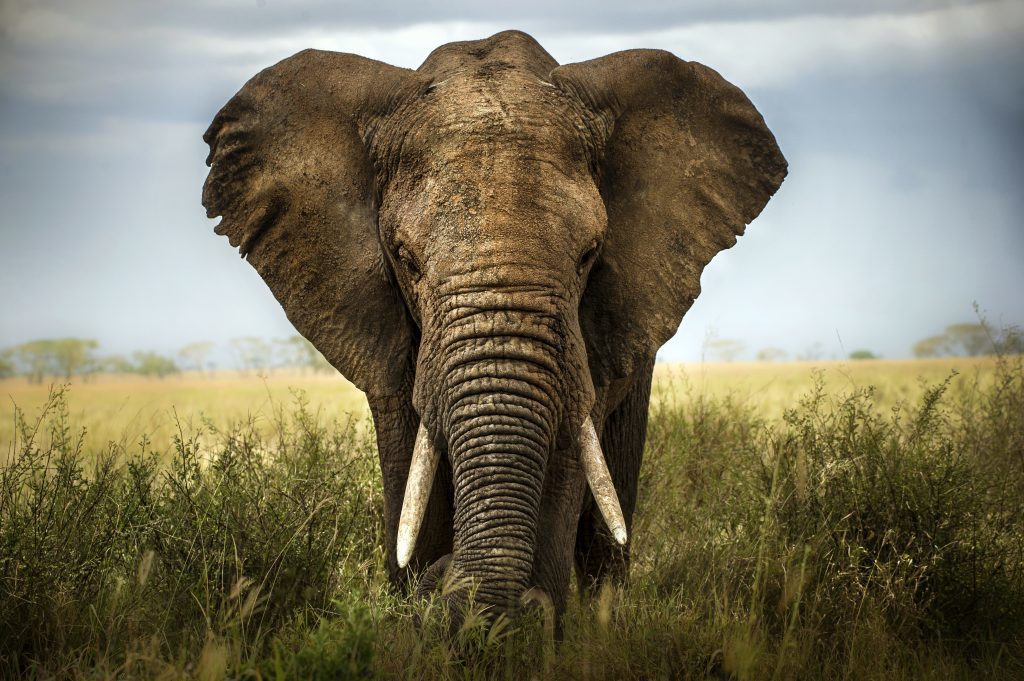 The North Sea is no longer a stomping ground for 'elephant hunters', according to a top oil exec.
Martin Bachmann, Wintershall's head of exploration and production for Europe & the Middle East, said the North Sea's defining moment in the downturn is the introduction new, nimbler players to the sector.
"You can see how the big players like Shell and to some degree BP are pulling back from the North Sea," he said.
"I think the winners in this downturn will be those who really focus on it.
"The North Sea shouldn't be your number 20 asset in a list of 25. I think we'll see a lot more of the smaller players, who really focus on the particular challenges of the North Sea. Those will be the winners.
"In some ways, Wintershall is doing that in Norway. Our Maria field was drilled the first time in the 1980s by Statoil.
"At that time, they were hunting elephants.
"When you're hunting elephants, you're not spending much time on the little rabbit.
"For us, the little rabbit gives us a good meal. We're quite happy dealing with the rabbit.
"And I think this is exactly what we're seeing in the North Sea. If you have assets in the North Sea, but where you're really focused is Brazil, East Africa and the Gulf of Mexico, then the North Sea will not get the attention it deserves."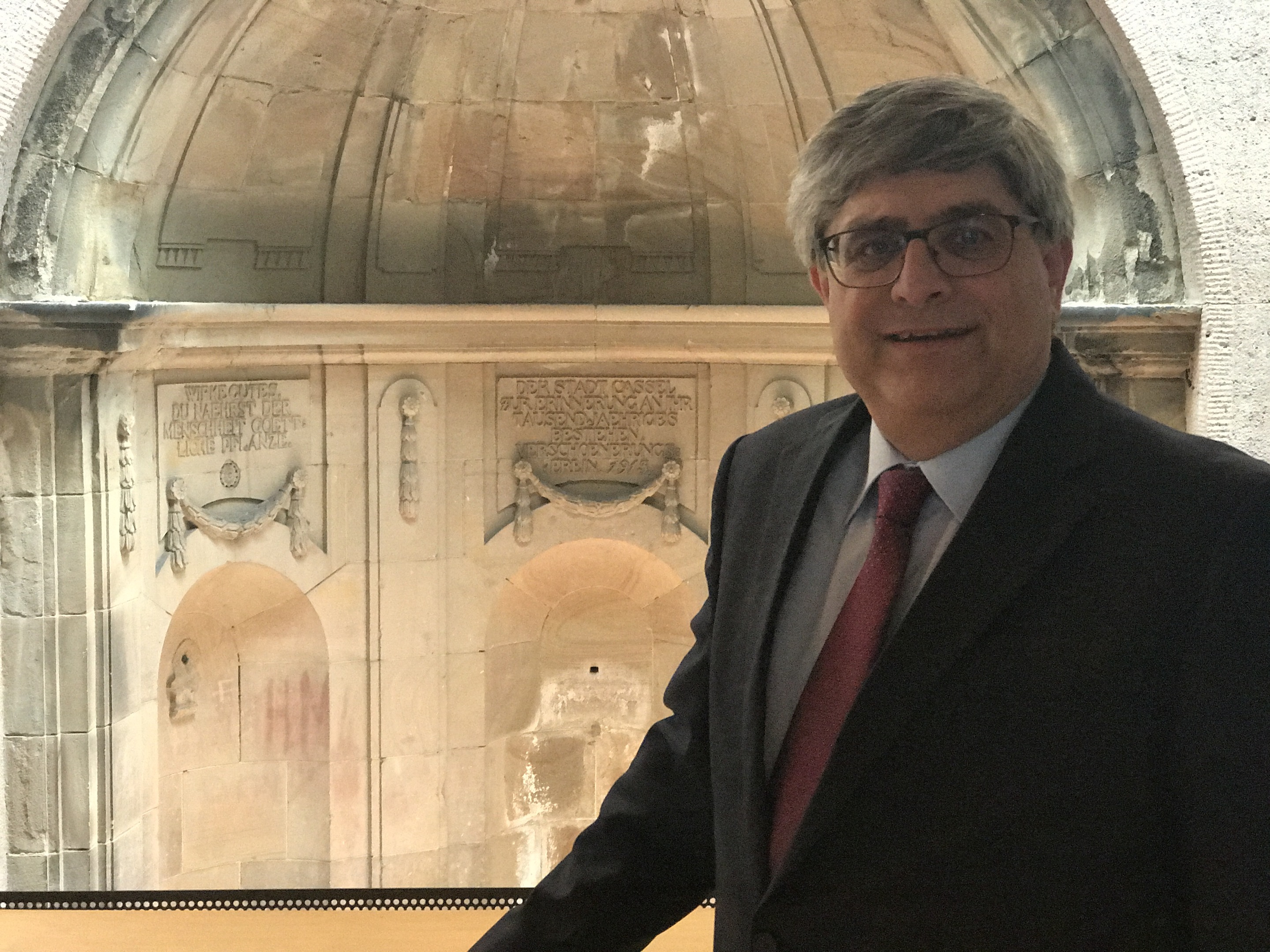 His comment come as newcomers Delek and Chyrsaor  snapped up North Sea stakes from Ithaca and Shell.
Before joining Wintershall, Mr Bauchmann spent 17 years with Shell, including serving as its general manager in the North Sea and the vice president for Shell Energy Europe.
He has spent the bulk of his career navigating the intricacies of the North Sea exploration.
Speaking to Energy Voice at Wintershall's headquarters in Kassel, Germany, he said: "The North Sea has quite different areas.
"If you look at the Southern North Sea, it is mainly a gas basin, which is already mature and in a different situation than the Norwegian North Sea, which is much further north, but much less mature and you're still able to find bigger fields.
"What's common to all of them is the intense cost pressure, which recently set in and I think we've seen that across the path. People have been really focusing on how do we bring the costs down, because normally if you don't manage to do that and if the oil prices collapses 70% it means you very quickly come to the point where you have to abandon installations.
"This is a very important milestone when you decide to close and abandon an installation, because you start to get into problems about how you use your infrastructure and the dominoes start to fall.
"And very quickly you're closing your installation, but suddenly the field next to it has to cover much higher costs for the pipeline, which means they will also have to close and so on until resources are lost.
"That's why the whole industry has had to focus very hard on its costs."
For Wintershall, that meant re-shaping its portfolio. In 2014, it decided to pull-out of Catcher.
"We pulled out right before the oil price drop," he said.
"For us it was simply a question of focusing our activities and portfolio offshore in northwest Europe. We had such a great portfolio in Norway, which we were operating ourselves. We couldn't give the necessary attention to Catcher, when we weren't the operator, so we were better at selling it to someone who could and wanted to."
Following its Catcher sell-off, the asset, which would become the jewel in Wintershall's portfolio crown, is its Maria development.
Bachmann said: "We took the investment decision on Maria right at the bottom of the market. Most people would have pushed it out and said, 'Wait we need to see what happens and be careful'. We were actually very confident about this project and that the way we had designed it would be an attractive project even in this very depressed market. That's what makes Maria special."
Maria's expected to start production in 2018. It has an estimated reserves of 180 million barrels of oil equivalent (boe). Two subsea templates are being tied back to the nearby Kristin, Heidrun and Asgard B platform, eliminating the need for a new platform.
"That surrounding infrastructure will be there much longer, because of the oil that comes from Maria, so the jobs on that infrastructure will be there for much longer than if had just used its own oil," Bachmann added.
Maria serves as an example for how technology can help clinch the industry's recovery, according to the industry veteran, who speaks German, English, Dutch, French and Spanish.
"I think all of these downturns have all been different. I think we learn different things from them each time, so I think it's too easy of thing to say that we never learn and always repeat the same mistakes," Bachmann said
"What has always brought us back from the downturn, the constant in this is how technology always moved forward.
"It's how technology helped us readjust, become competitive again and help us make the next move. It's going to be the same this time. Technology will be key in bringing the costs down and making us competitive again in the North Sea. And I think it's a good environment. It's an environment where technological innovation is generally welcomed."
Recommended for you
X

Delek takeover of Ithaca deadline looms