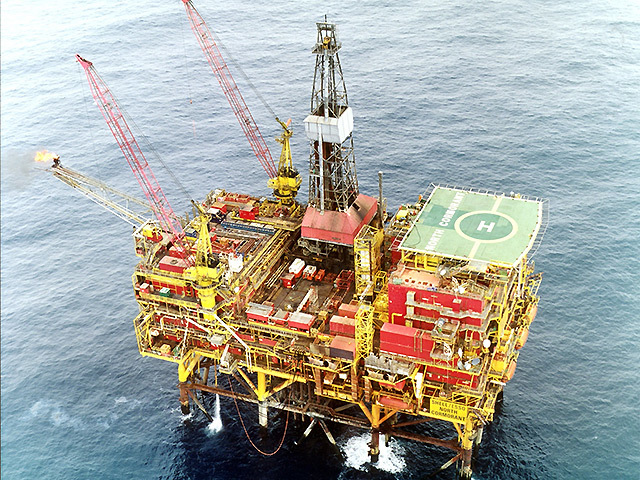 Norwegian firm Odfjell Drilling said its Aberdeen business would recruit about 100 people after winning a contract to provide services on five North Sea platforms.
Odfjell said it would carry out drilling and maintenance work on five rigs operated by Taqa Bratani as part of a two-year deal.
It will take over from the current contractor, KCA Deutag, in the third quarter of 2017.
Odfjell is a drilling, well service and engineering company with 2,000 employees and operations in more than 20 countries.
The firm said it would create 90 offshore and 10 onshore positions as a result of the Taqa contract award.
The company's only UK base is in the Altens Industrial Estate in Aberdeen, where it currently employs about 70 people.
An Odfjell spokesman confirmed that all operations linked to the Taqa contract would be run from the Granite City "with local recruitment".
He said some of the new recruits would be transferred from KCA Deutag as part of the contract handover.
Odfjell will work on the Cormorant Alpha, North Cormorant, Eider and Tern Alpha rigs, all east of Shetland, and Harding in the central North Sea.
Odfjell chief executive Simen Lieungh said: "This award from Taqa recognises Odfjell Drilling as a quality provider of platform drilling and maintenance services with a strong focus on safe and efficient operations.
"We welcome and appreciate this significant contract award from Taqa and look forward to a long and productive working relationship.
"We know that Taqa expects us to deliver on performance and I can assure that we will demonstrate the company's firm commitment to successful future drilling services to Taqa."
The business also has contracts to provide services for BP's Clair Ridge project and Statoil's Mariner development, both of which are on the UK continental shelf.
Odfjell's spokesman said the up-manning of Clair Ridge for BP had been on-going since last year and was more or less completed.
He said Odfjell had been involved in Mariner since mid-2013 and had about 15 employees involved in the project.