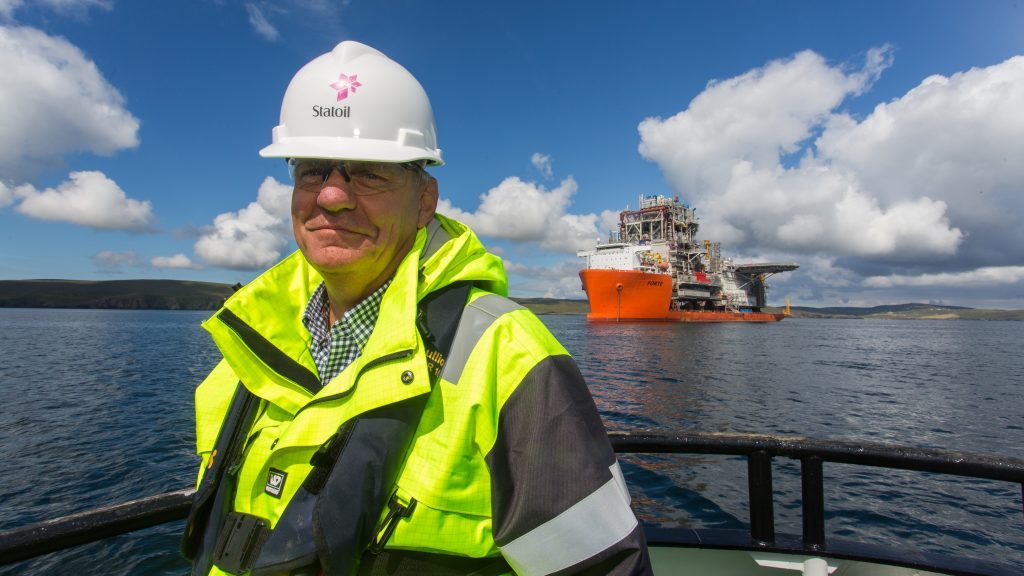 Statoil bosses have said there is still no timescale for developing the Bressay field east of Shetland.
The Norwegian major said in November 2013 that it was putting the project on hold while it looked for a cheaper way to extract the oil.
Uno Rognli, a project director at Statoil, said yesterday that lessons learned from the Mariner development could help the firm deliver Bressay in future.
But Mr Rognli said Bressay remained parked, for now.
Speaking ahead of the heavy lift campaign for Mariner, he said: "The oil in Bressay is even heavier than in Mariner, which makes it even more complicated.
"There is no time-frame, but we hope we can do something with Bressay. We need some more experience before we can do it.
"We have to look at the concept for Bressay. We are sort of starting from scratch.
"It's not the same as Mariner. It's a different field so we need more experience."
Statoil, which became operator of Bressay in 2007, had targeted up to 300million barrels from the field.