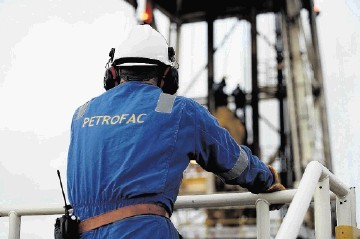 UK energy service firm Petrofac reported an upturn in first-half profits, but had to book a hefty impairment on a North Sea development.
Petrofac said it wrote down £70million after "production profiles" were reassessed on the Greater Stella Area (GSA).
Petrofac owns 20% of GSA, while Ithaca Energy is the operator on 54.66%. Dyas owns the remaining interests.
First oil from the Stella field was achieved in February.
But earlier this month Ithaca said it could be forced to lower its estimates for the project.
It warned initial oil production rates were lower than originally forecast and that it may have to reduce its proven and probable (2P) Stella reserves by 4million (boe) net to Ithaca.
Start-up from Stella was also hit by delays.
Ithaca expected first oil in November, but faults detected on a number of electrical junction boxes on the FPF-1 floating production facility pushed start-up into 2017.
The vessel was modified and upgraded by Petrofac for use on Greater Stella.
But pre-tax profits at Petrofac more than doubled to £85million in the first half thanks to strong operational performance and order intake in its core businesses.
Revenues came to £2.4billion.
Petrofac chief executive Ayman Asfari said: "Petrofac has made a positive start to the year, delivering solid first half results that reflect good project execution and lower revenues.
"The group has secured $2.7 billion of new orders in the year to date, evidence of our continued competitiveness in challenging markets. Tendering activity remains high, we are well placed on a number of bids and have a healthy order backlog. This positions us well for the second half of 2017.
"We also remain committed to our strategy of focusing on our core business, delivering organic growth and reducing capital intensity. We are taking a range of measures to deliver a sustainable reduction in net debt to strengthen the balance sheet and a sustainable dividend policy for our shareholders. These include reducing costs, reducing capital investment, divesting non-core assets and rebasing our dividend."
Read: Sanctions imposed on Petrofac boss Ayman Asfari for insider dealing
Read: Petrofac to establish 'compliance and ethics board' amid ongoing fraud probe
Recommended for you
X

Government grants immigration loop-hole for offshore windfarm workers