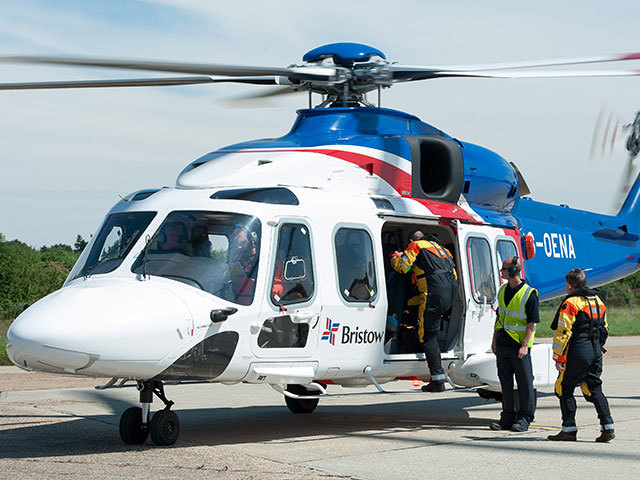 Bristow Helicopters said last night it was planning 12 redundancies across its operations in Aberdeen and Shetland.
But a spokesman for the company, which has lost key contracts with Dana Petroleum and BP, denied rumours it was shutting its Sumburgh base.
And he insisted the facility would continue to play an important role in Bristow's North Sea business.
The spokesman said: "Bristow Helicopters Ltd can confirm that it has announced proposals involving redundancies of 12 engineers between its Aberdeen and Shetland bases.
"The company is in consultation with the trade union and employees with regard to these proposals.
"Bristow is doing all it can to support affected employees during this difficult time.
"Sumburgh remains a strategically important location for Bristow, and we will continue to maintain operational facilities there."
In a leaked internal document Matt Rhodes, UK area manager, oil and gas, Bristow said: "Competition remains extremely high for any new opportunities within our area.
"Bristow, CHC, Babcock and NHV are all chasing the same work and we are under continuing pressure to provide competitive pricing against the backdrop of high operating costs.
"We have taken a number of initiatives to reduce these costs, while maintaining our consistently high standard of service and focus on safety."
The document, dated August 14, added: "Dana Petroleum has opted to use another provider to support their Western Isles hook-up work.
"No decision has been made with regard to the longer term support of the Western Isles project and we continue to work with Dana to try to secure this opportunity."
Bristow has also lost work from BP west of Shetland, with the oil giant instead using surplus capacity within its Babcock helicopter contract.
Mr Rhodes said: "I appreciate that this news … will cause uncertainty among our teams."
Bristow was talking to "a number of companies that may have requirements for our service," he added.