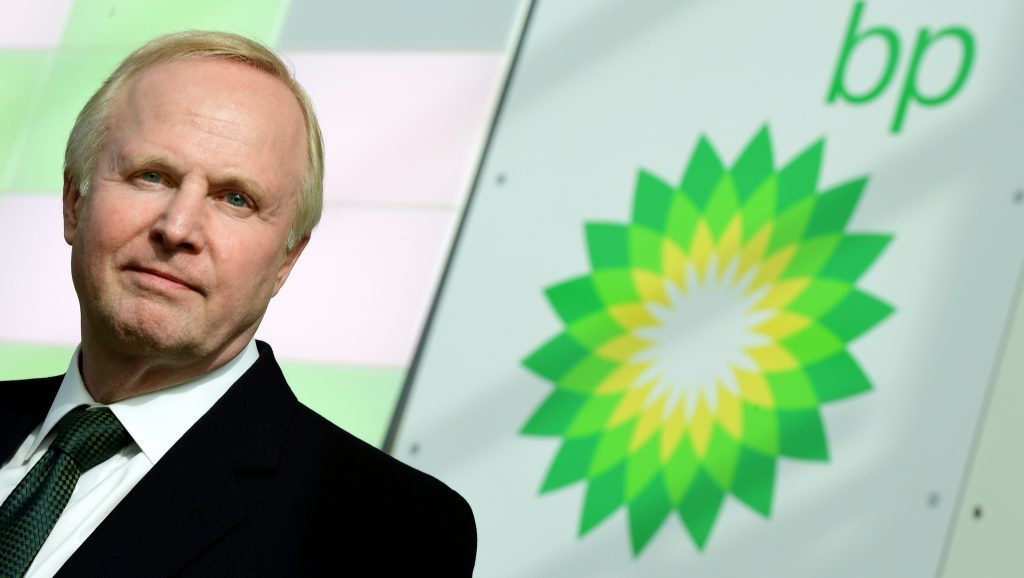 Oil major BP said yesterday it would start buying back its own shares after revealing third-quarter profits more than doubled.
BP will use the share buyback scheme to offset dilution caused by its scrip dividend, when shareholders take payments in shares instead of cash.
The firm said the decision was a sign of the momentum it was building up and of the company's confidence in its finances.
City Index analyst Ken Odeluga said the move would "keep notoriously restive oil investors onside, whilst glacial growth and price uncertainty linger".
In another sign the business is on the right path, BP said it had been able to balance the books at $49 per barrel this year.
Chief financial officer Brian Gilvary said the company continued to plan for an oil price of between $50-$55 going into next year, but could live with $45 a barrel.
He also said BP was comfortable with the state of its balance sheet despite net debt sitting at £30billion at the end of September.
Pre-tax profits for the third quarter totalled £2.23, up from £1billion a year ago, while revenue increased by 27% to £46billion.
The company highlighted Q3 2017 profits of £1.4billion under its underlying replacement cost measure, up from £704million previously.
BP produced 3.6million barrels of oil per day during the latest quarter, 14% higher year-on-year.
Figures were boosted by the start of production from six major global projects in the year to date, including Quad 204, which started pumping west of Shetland in May.
BP said fourth quarter production would be higher as more of its projects ramp-up.
The Zohr field in Egypt is on track to start production before the end of the year.
Organic capital expenditure for the period was £3billion, compared to £2.6million last year.
The company expects to bank £3.4billion from the sale of assets over the course of 2017. It will receive £1billion from the sale of its stake in the Shanghai SECCO Petrochemical Company in the fourth quarter.
Payments linked to the Gulf of Mexico disaster in 2010 amounted to £455million in the third quarter, with the full-year total expected to hit £4.2billion.
Chief executive Bob Dudley said: "We are steadily building a track record of delivering on our plans and growing across our businesses.
"There is still room for further improvement and we will keep striving to increase sustainable free cash flow and distributions to shareholders."
Recommended for you

Senegal pitches its gas as European alternative to Russia supply