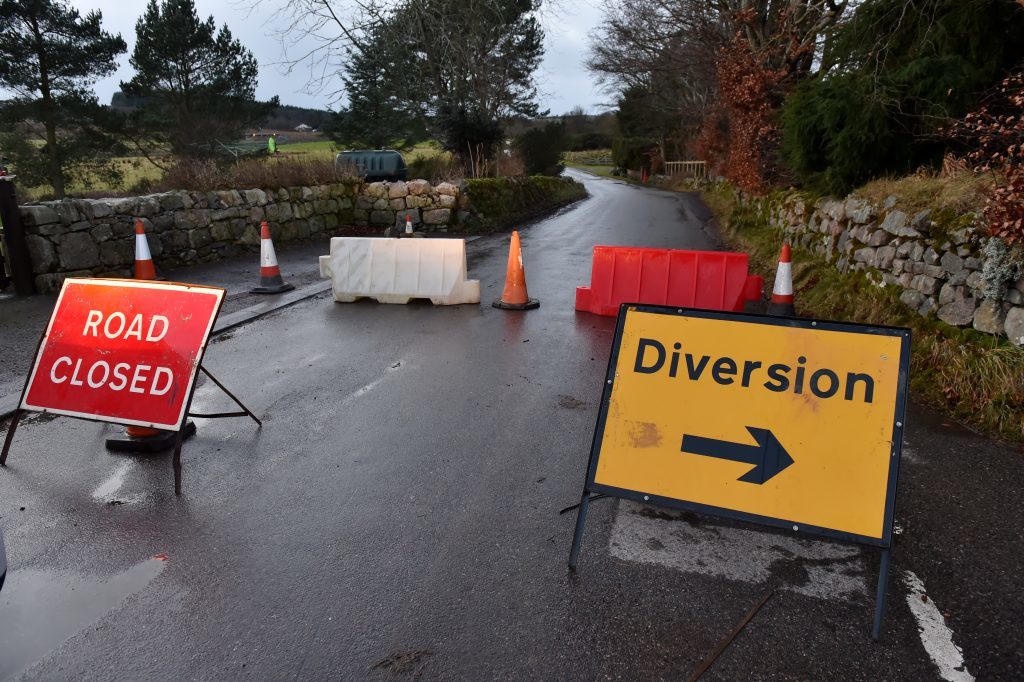 Residents living close to the scene of the oil leak between Cookney and Netherley have faced delays since the cordon was put up last week.
Around a dozen homes are located along the stretch of road which is currently closed off as the Ineos teams work to repair the crack in the pipeline.
A spokesman for the petrochemical giant said the occupants of the five properties closest to the scene of the incident were all offered temporary accommodation over the course of the works as a precaution. However, only one family of five took Ineos up on the offer.
It is understood the family are currently staying in a hotel in the Deeside area.
However, the residents who decided to stay in their homes while the repairs are being carried out now face the prospect of longer journeys to and from work over the Christmas period.
One resident who lives very close to the cordon on the Netherley side said: "I work in Portlethen, so I have to drive out to Stonehaven and up the A90 to Portlethen to get to work, which took an extra 20 minutes.
"But at least they're getting it fixed, although I imagine the weather isn't helping."
Another resident said: "It's certainly added a couple of miles onto my commute. I'm considering writing to Ineos for compensation."
However, one woman who lives on the Cookney side of the cordon praised Ineos for bring transparent.
She said: "They have been very good. They offered me the chance to stay in the Ardoe or Lairhillock hotels, but I didn't want to. It's been nice of them to keep in touch and let me know what's going on."
A spokesman for Ineos said: "We very much appreciate the patience and understanding of residents during this work.
"We have also been told of difficulties some parents have had getting their children to school, so we have arranged for transportation for children going to school during this period."
Recommended for you

The Saudi prince of oil prices vows to drill 'every last molecule'