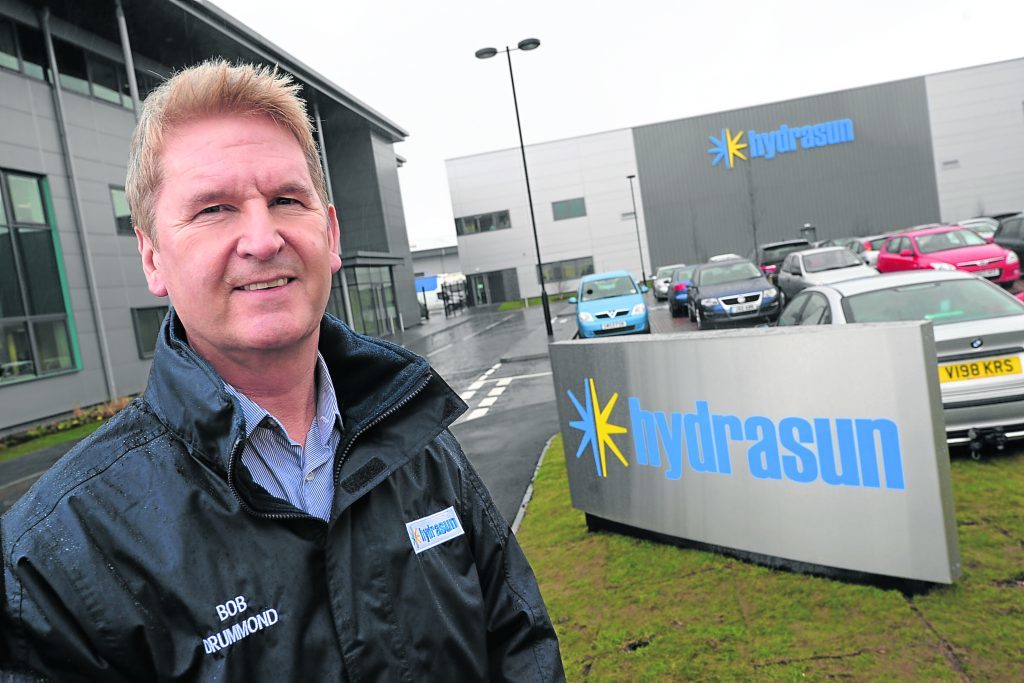 The boss of an Aberdeen-based energy service company said it was ready to grow its workforce this year amid further signs of growing confidence in the oil and gas industry.
Bob Drummond, chief executive at Hydrasun, said there was plenty of cause for optimism at the start of 2018 as momentum builds again in the sector.
Mr Drummond, who has seen several downturns in his 40-plus years in the industry, added: "Based on the updates and feedback we are getting from our customers, we anticipate that we will see market conditions continue to recover and improve.
"We have seen a number of major projects that were previously deferred now being given the go-ahead, with the resultant increase in planned capital expenditure. We are also seeing customers proceeding with brownfield production enhancement and asset life extension projects, and also more positive indications of further actions being taken to address the maintenance backlog on a number of assets.
"On the back of these positive updates and developments, we ourselves have committed to additional investment for 2018."
Hydrasun is investing about £2million in a new umbilicals cabling machine that will be installed in its Gateway Business Park headquarters in the summer.
It is also spending cash on new equipment for its precision manufacturing division.
Mr Drummond, speaking after the company posted results showing the impact of another "challenging" year, said: "On the back of these developments and the anticipated further improvements in market conditions, we anticipate that our overall head count could increase by around 7%-10% in 2018 from its current overall total of 415.
"We think 2018 will still be challenging but can definitely see further signs of improvement, particularly as far as the resumption of project activity and the associate increased in planned capital expenditure are concerned."
Hydrasun specialises in fluid transfer control equipment and services for the energy, original equipment manufacturer, marine, renewables and defence industries.
The firm has operations in the UK, the Netherlands, the Caspian region, Africa, the Middle East and US.
Difficult market conditions knocked about 20% off sales during the year to March 31, 2017, with Hydrasun posting turnover of £62million.
But pre-tax losses narrowed to £20.6million, from £24.6million the year before, and the group reported a "substantial" order book and pipeline of future opportunities.
Mr Drummond said operational performance was strong, adding: "We were able to increase our order book and monthly sales run rate for nine consecutive months – the first time we have achieved this since the oil price and market conditions collapsed over three years ago."
Recommended for you

New training centre expected to create up to 30 new jobs in Aberdeen