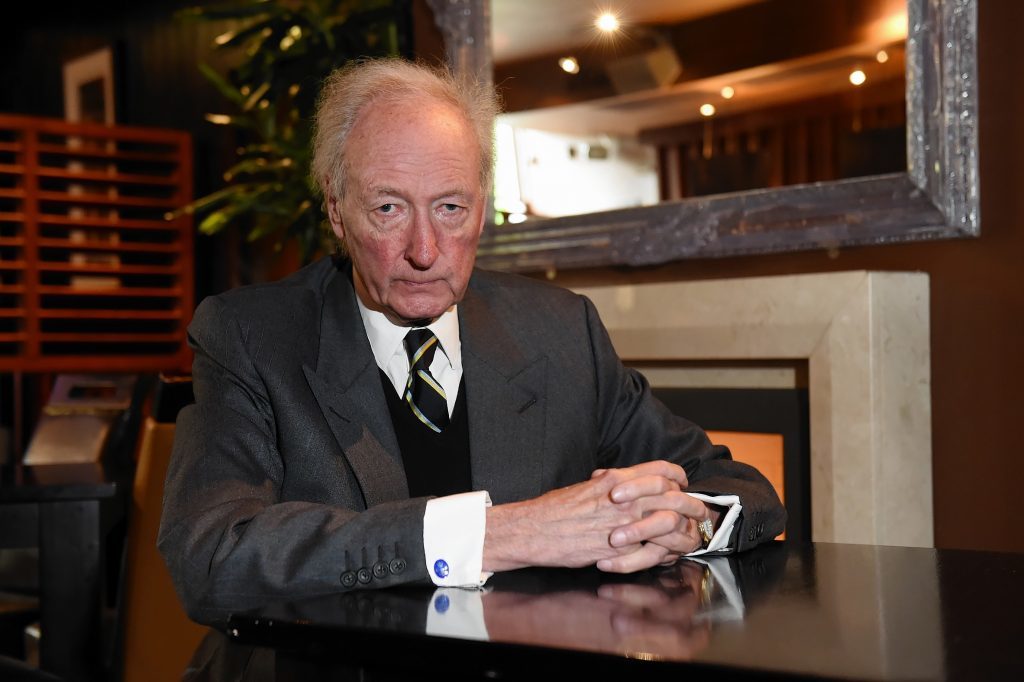 A North Sea oil pioneer has said the current offshore licensing auction could revive exploration and farm-out activity.
Algy Cluff, who was involved in the Buchan field discovery in the 1970s, said exploration had been in the doldrums.
But Mr Cluff said the 30th licensing round, which has put more than 800 blocks on offer, could be a catalyst for getting oil searches into gear once more.
The Oil and Gas Authority (OGA) is expected to announce the awards in the second quarter of 2018.
Mr Cluff said: "What's been lacking in the North Sea is exploration. It seems to me that the Treasury under George Osborne was not only disinterested in the North Sea because it was not paying dividends, but was virtually writing it off.
"They were more concerned about the benefits to engineering companies from decommissioning, rather than exploration. They thought that was the new game in town. It seems to me that the OGA's creation has been beneficial.
"The success of the 30th round is critical for the revival of exploration. A lot of companies will have been holding off activity until they know the result.
"This is an interesting moment in the history of the North Sea. It could show that the North Sea is not only far from dead, but is actually limbering up for North Sea Mach II."
Cluff Natural Resources, the oil and gas investment firm founded by the industry veteran, is vying for licences.
Mr Cluff recently stepped down as chief executive of CNR, but retained the chairmanship and still spends three days a week working for the company.
He is focused on finding farm-out partners for CNR's 100%-owned southern North Sea licences – P2248 and P2252. They are thought to contain about 2.4 trillion cubic feet of gas.
In November, the OGA agreed to extend the licences by one year to November 30, 2018, provided that CNR finds a farm-out partner by May 31.
CNR said in August that a number of parties had shown "significant interest" in the assets, but in February admitted the farm-out process was "taking longer than anticipated".
Mr Cluff said: "Farming out those licences is one of our most important tasks, but the farm-out market has been paralysed. It's my judgement that this process will start to revive after the 30th round."
He said it would help CNR's cause if the results of the bidding were announced before the end of May.
Recommended for you

North Sea firms relinquish swathes of licences to NSTA regulator