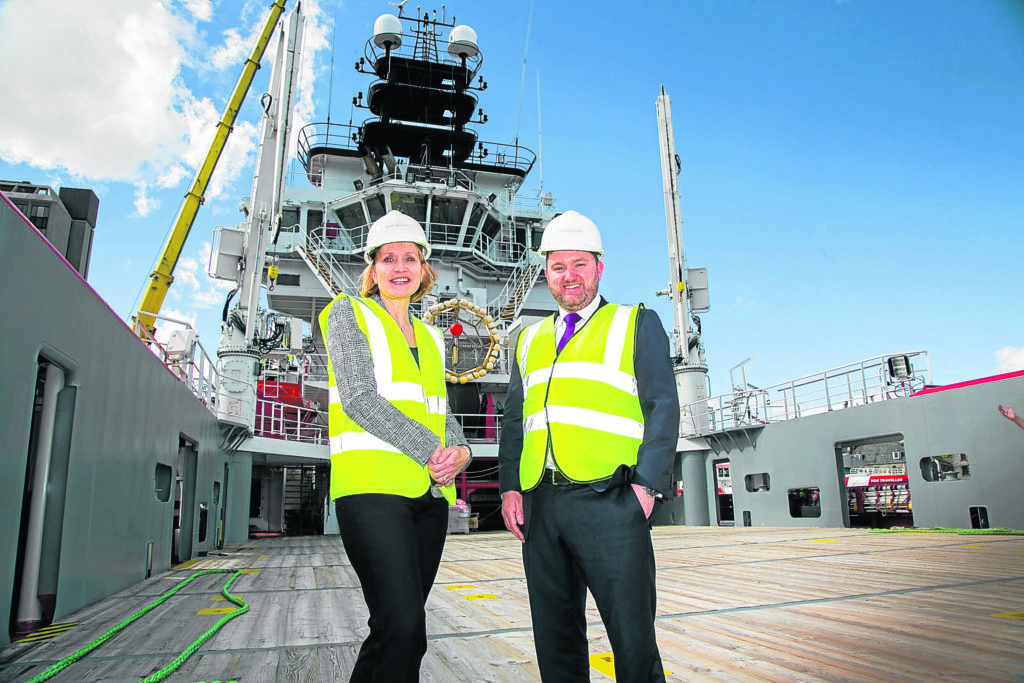 An offshore incident management centre (IMC) in Aberdeen has signed up its first emergency response and rescue vessel (ERRV) operator.
Aberdeen-based Atlantic Offshore Scotland (AOS) is the company breaking new ground at the facility, which is run by international safety and security services firm Restrata and provides round-the-clock support to global companies in the event of an emergency.
AOS managing director Matthew Gordon quoted Lord Cullen, who led the public inquiry into the 1988 Piper Alpha disaster, to explain why the ERRV firm had decided to team up with Restrata.
Mr Gordon said: "Lord Cullen recently summed up the importance of incident management succinctly by saying there are 'dire consequences' to poor preparation, substandard communication and a failure to act before things get out of hand.
"Atlantic Offshore sees incident management as a huge responsibility, particularly as safety is our business. It is critical that we are investing in the best possible infrastructure and incident support available.
"As the oil and gas industry is fully aware, major offshore incidents can and do take place in the North Sea. It is our absolute duty to both clients and personnel to ensure that we are prepared for all eventualities."
Restrata managing director Botan Osman said: "Incident management is a grave responsibility, one that we take seriously when organisations like Atlantic Offshore put their trust in us.
"We recently relaunched our IMC in a new location to facilitate technology upgrades and expansion.
"The new centre is specifically designed to improve efficiency and provide truly effective emergency response. It incorporates our many years of experience in the region."
Oil and Gas UK chief executive Deirdre Michie, who recently paid a visit to Atlantic Offshore's Ocean Osprey vessel, said: "ERRVs provide a critical service to our industry which puts safe operations at the heart of all we do."
AOS has six ERRVs, part of a nine-strong ERRV fleet operated by Norwegian parent Aeogpodium.
Restrata moved its Aberdeen IMC to Provender House, on Waterloo Quay, last year. It was previously based in Lord Cullen House, in Fraser Place.
The facility and its team of specialists are headed up by former Grampian police hostage negotiator Craig Menzies.
Recommended for you

Offshore Energy industry and its role in security and a low carbon future