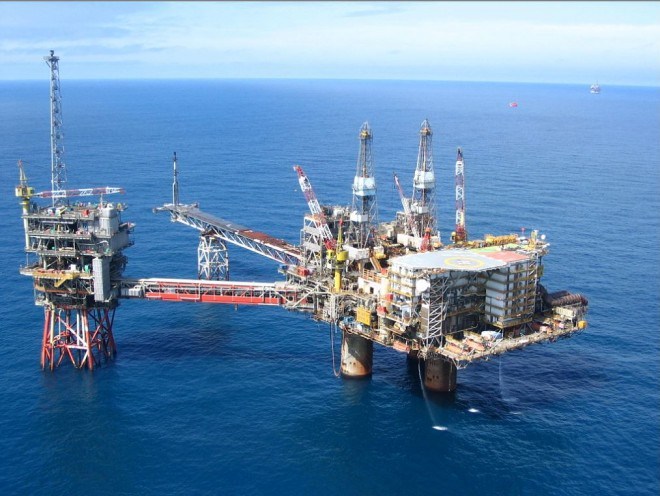 North Sea operator Apache has posted net income of £285million for the first quarter of 2018.
That figure is down from £395million in the same period the previous year.
In March the US-based oil explorer announced an oil discovery at the Garten prospect in the North Sea, estimated to have over 10million barrels of oil equivalent.
As a result the firm has said it will revisit its guidance for international production for 2019 and 2020.
Apache's North Sea production over the quarter was hit by severe weather, the Forties pipeline outage and gas compressor outages in the Beryl Area.
An average of 54,000 barrels of oil per day were produced in the quarter, compared to a stable 58,000 in both the previous quarter and in Q1 of 2017.
CEO John Christmann said: "During the first quarter, Apache delivered strong operational results and U.S. production significantly above guidance. Outperformance in the United States was driven by a combination of shorter completion cycle times, improving efficiencies and excellent performance from new wells.
"Internationally, production was in line with our guidance, and our exposure to Brent oil pricing contributed to high margins, high cash returns and strong free cash flow. The first quarter was very good from an execution and cost-control standpoint, and we are seeing continued momentum into the second quarter."
Recommended for you

Neptune Energy more than trebles year-on-year Q1 profits