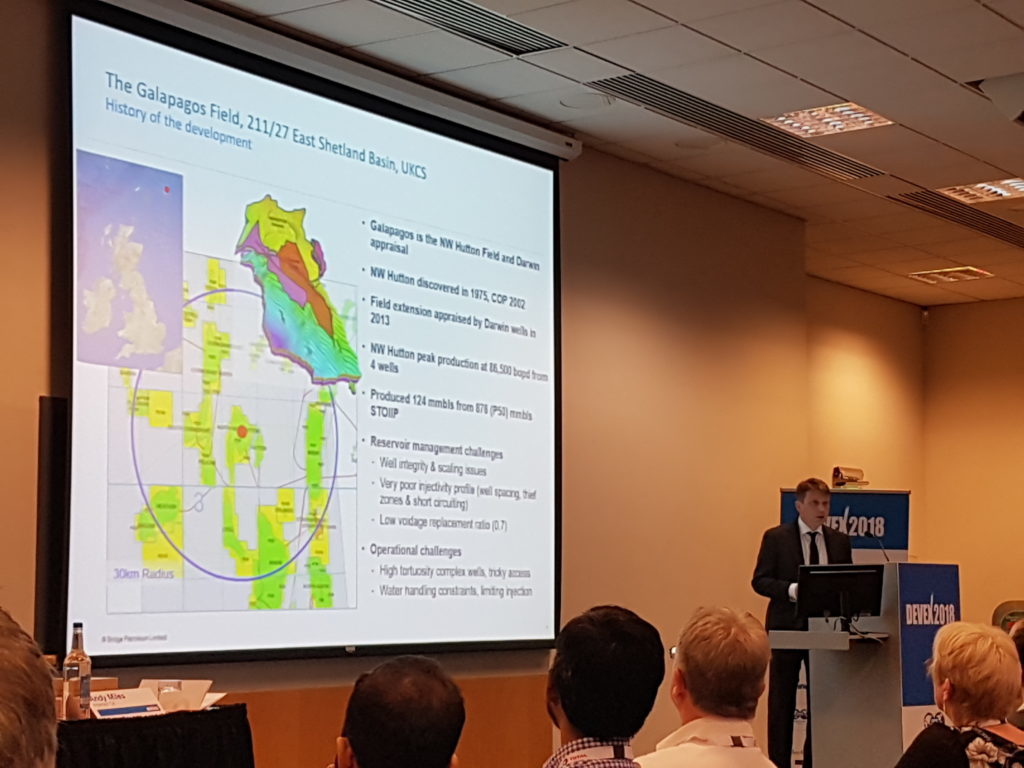 London-based oil explorer Bridge Petroleum has launched plans to awaken "a dormant Brent giant" in the North Sea.
The Galapagos redevelopment is the combination of the formerly named North West Hutton field and Darwin fields, which Bridge has acquired a 100% stake in.
Bridge is carrying out an appraisal of the prospect, arguing that only 124million barrels of oil have been produced from the Galapagos area, while up to 900million are available.
The company is currently in contract negotiations with drillers, with a view to spudding its first well late next year.
Bridge aims to have four drilling centres, tied back to a floating production, storage and offloading (FPSO) vessel.
Managing director David Williams said: "We have been chasing this as an opportunity for a long time now.
"Apart from west of Shetland it's probably one of the biggest developments available on the UKCS.
"It's also what I call bog-standard Brent oil. We're just using technology that wasn't available at 30-35 years ago. We've got a large reservoir with lots of light sweet Brent oil. It's absolutely dead exciting."
Bridge Petroleum is privately funded and was founded in 2014.
North West Hutton was discovered in 1975, but ceased production in 2002 due to numerous reasons including the oil price.
The firm acquired the licenses for Darwin and NW Hutton from Taqa and Ineos over the last year.
The fields were also previously operated by Amoco, BP and Fairfield Energy.
Geoscientist from the firm, Matt Mulcahy, said new technology, data analysis and a different drilling approach could unlock the potential of Galapagos.
He said: "There's a huge amount of data that we've got here, some of the team members have been doing some real detective work on this well data, which really highlights a lot of the challenges that the previous operator faced in the development. By understanding those, we can then learn from those in any future development.
"The North West Hutton has a difficult reputation amongst the industry, and I agree that the North West Hutton is a tricky field. Once you look at the data, and start separating the myth from fact, you start to realise there's a great opportunity here for a redevelopment.
"We've only produced 124million barrels from the original North West Hutton development, and our mapping identifies a range of between 800-900million barrels. I think the myth is this is down to reservoir, and I mentioned that the reservoir is tricky, but it's not just down to reservoir.
"Previous operators were looking at vertical wells, we're looking at deviators, approaching horizontal wells. Another key thing here is controlled production and injection to make sure we get an efficient oilage replacement ratio.
"There's significant remaining potential here in an undeveloped asset. The forensic analysis is key, a lot of lessons have been learned, we need to make sure we apply those rights from the onset of the redevelopment.
"The North West Hutton has a difficult reputation, it is tricky, but there's opportunity here. The wealth of data and getting away from the myth and looking at the fact really unlocks a dormant Brent giant awaiting redevelopment."
Recommended for you

'Boaty McBoatface' begins first autonomous North Sea decom survey