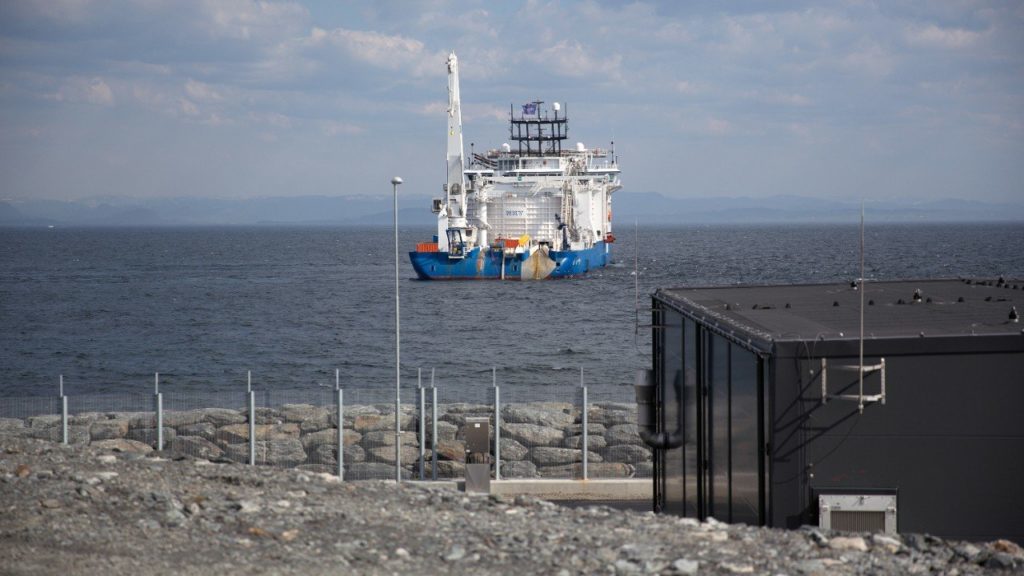 Statoil said today that a power cable linking the Johan Sverdrup field with dry land will keep the North Sea project's CO2 emissions to a minimum.
The NKT Victoria vessel last week began laying the cables that will supply Johan Sverdrup with power from shore.
The starting point was the Johan Sverdrup converter station at Haugsneset near Karsto.
By the end of May the vessel will have laid nearly 200 kilometres of power cables out to the field in the North Sea.
Trond Bokn, senior vice president for Johan Sverdrup, said: "We are now laying the very lifeline of the Johan Sverdrup field, which will supply the field with power from shore for more than 50 years."
The power cables will help make Johan Sverdrup one of the most carbon-efficient oil and gas fields in the world.
Estimated at just 0.5 kg of CO2 per barrel, the emissions from Johan Sverdrup are about 20 times lower than the average on the Norwegian continental shelf, and 30 times lower than the international average.
Mr Bokn said: "The world is facing considerable challenges ensuring access to enough energy while doing so in a more climate-friendly way. Here Johan Sverdrup will play an important role: over the next 50 years, the field's considerable reserves will be used to produce significant amounts of energy with low CO2 emissions."
Recommended for you

ONE-Dyas sanctions £450m North Sea gas field powered by wind energy