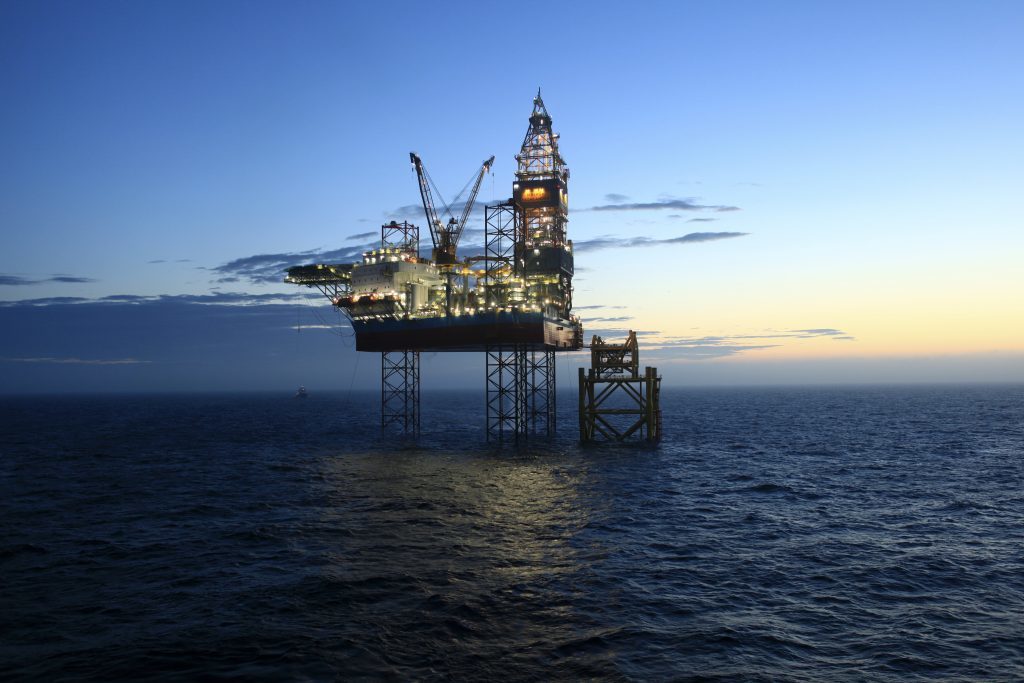 Better market conditions have increased Moller-Maersk's confidence of finding "structural solutions" for its drilling and supply service businesses before the end of 2018.
The Danish conglomerate completed the sale of its Maersk Oil business to Total in March, while Maersk Tankers was offloaded in October.
The group is splitting off its energy-related businesses and will focus instead on transport and logistics.
Maersk Drilling and Maersk Supply Service (MSS) are next in line for divestment.
The financial results for all of these divisions are presented as discontinued operations and assets held for sale in Moller-Maersk's latest accounts.
Maersk Oil posted profits of £110million for the period ended March 8, the date the acquisition by Total concluded.
Maersk Drilling's first quarter profits jumped to £118million from £35million thanks to high uptime and cost savings across the fleet.
Challenging conditions in a market characterised by vessel oversupply left MSS with a loss of £9million.
Maersk Drilling and MSS recently set up a joint venture to provide decommissioning services to oil and gas operators.
At group level, revenues climbed 30% to £6.8billion, though pre-tax losses widened to £90million from £46million.
Moller-Maersk chief executive Soren Skou said: "In the first quarter of 2018, we reported a 30% revenue growth and the integration of the business is well under way with a successful start to the Hamburg Sud integration and the closing of Maersk Oil transaction in March with an accounting gain of $2.6billion.
"At the same time, on the short-term performance, our result especially in the ocean related part of the business was unsatisfactory.
"In response to the current challenging market conditions we are implementing a number of short-term initiatives to improve profitability and we reiterate our guidance for 2018."
Recommended for you

Petrogas retains Maersk for five more wells off Netherlands