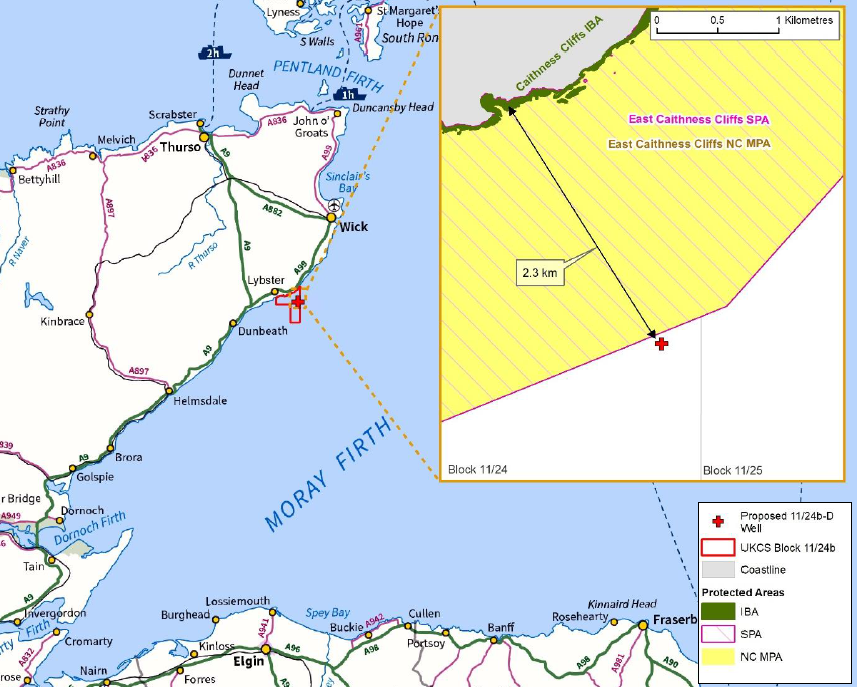 Corallian Energy has applied to the UK Government for permission to drill the Wick well in the Outer Moray Firth.
The company has submitted an environmental impact assessment to support its case.
The public consultation period is open until June 29.
The well, thought to have 250million barrels of oil in place, lies about 1.5miles from the Caithness coastline, between Lybster and Ulbster.
Corallian intends to start drilling in September. It recently entered into a letter of intent with Ensco to hire a rig.
The well will not be flow tested, but will be permanently plugged and abandoned.
The drilling campaign is expected to cost £5.2 million.
Read: Higher fuel prices put Wick well costs up by £1m
Corallian, as operator, has a 40% stake in Wick, Upland Resources has 40%, Baron Oil and Gas has 15% and Corfe Energy has 5%.
Recommended for you

Ithaca gets green light to develop central North Sea field