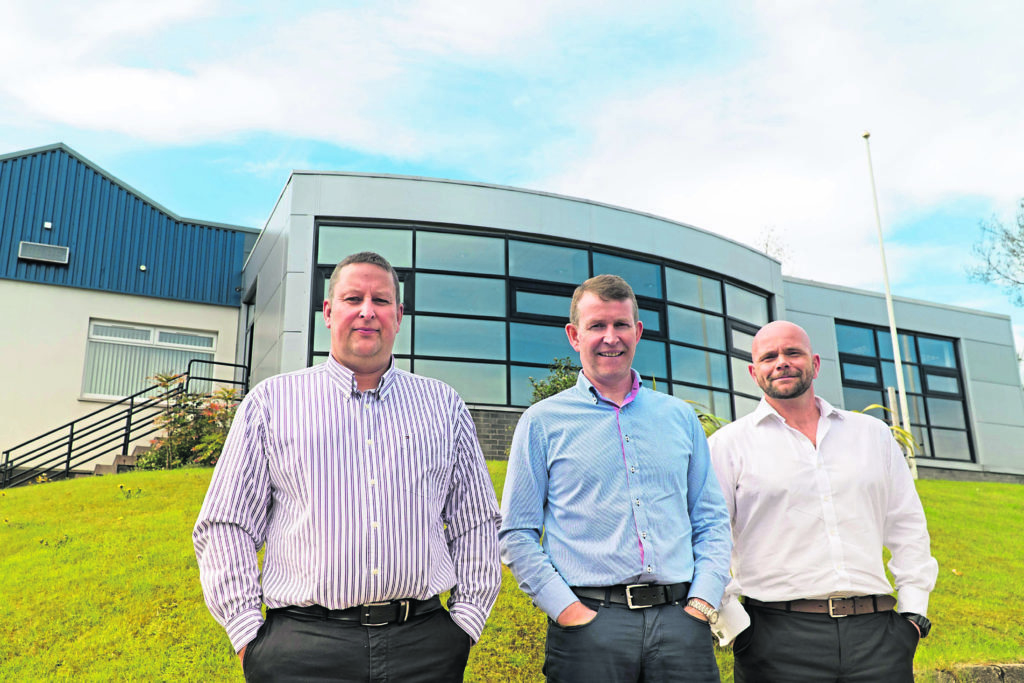 Well intervention start-up Wellpro Group expects to create seven jobs in its first year of trading.
The company has just moved into new premises in Aberdeen.
It is led by three directors boasting 75 years' oil and gas industry experience between them.
Chief executive Jim Thomson and technical director Scott Fraser were previously managing director and UK manager respectively at Wellvention prior to its sale to ALS.
Operations director Grant Forsyth was most recently a regional manager at US energy services firm Hunting.
Wellpro was launched to meet pent-up demand for innovative solutions in global well intervention markets.
It is primarily focused on well intervention and "thru tubing".
The company aims to design, manufacture and test bespoke intervention tools for challenging and non-routine operations.
Bosses said yesterday they had held positive discussions with operators and service companies within a few weeks of them starting the business.
They also reported progress towards a "significant" investment in new equipment.
Mr Thomson said: "We are entering the market at an exciting time as the demand for innovation continues to grow.
"We believe we can bring something unique to the well intervention and thru tubing sector sector, through our use of new technology, collaboration, superior service and response.
"Wellpro Group is not limited to the UK and we aim to expand the business globally.
"We will be hiring best-in-class personnel and working towards ISO and FPAL (industry benchmark) standards and accreditations to serve our clients."
Thru tubing technology is much in demand in oil and gas markets around the world as companies seek faster, safer and more cost-effective methods to re-enter and work on wells.
Wellpro is based in 5,750sq ft of office and workshop space on Auchmill Road.
The company said its new premises were an ideal platform to expand and it was already recruiting for several key positions.
Mr Thomson and Mr Fraser helped Wellvention to develop a strong footprint in key oil and gas markets around the world before the company became part of ALS Oil and Gas.
Recommended for you

£160m battery manufacturing factory in Dundee creates 200+ jobs