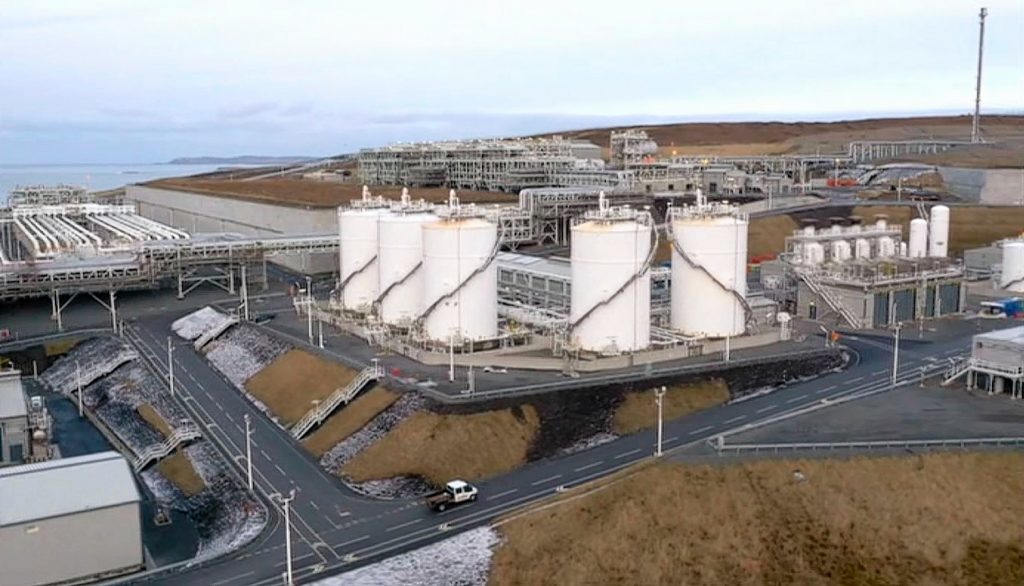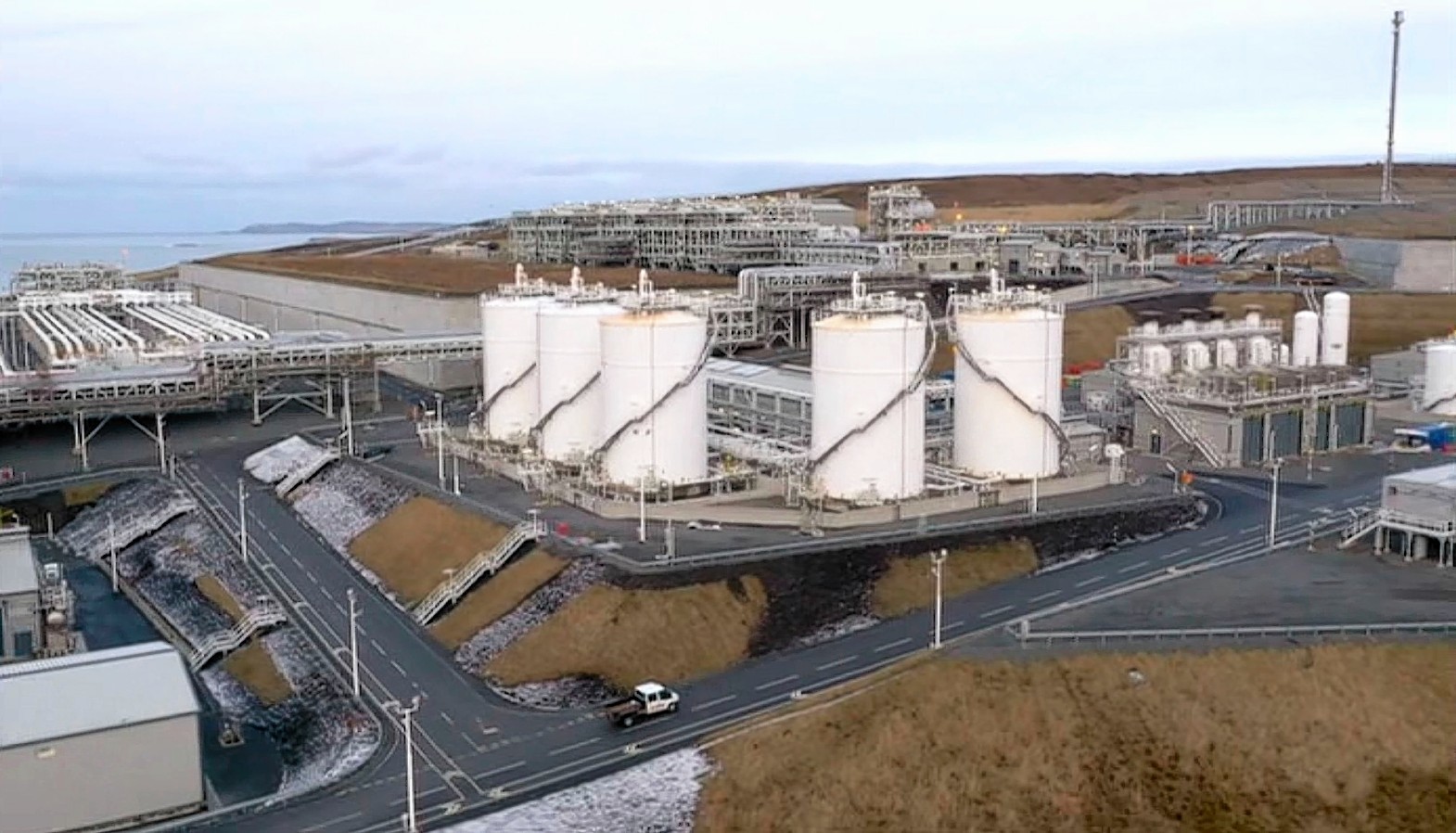 A group of workers at a major gas plant in Shetland have voted overwhelmingly in favour of strike action in a dispute over rotas.
The Unite trade union said 96.8% of its members at Total E&P UK's Shetland Gas Plant had backed industrial action.
Around 32 Total employees were balloted, according to Unite regional officer John Boland.
The ballot was called after Total proposed switching their rotas from two weeks on, three weeks off to three on, three off.
A recent report by Robert Gordon University said workers on 3/3 schedules were nearly twice as likely to experience ill health as those on 2/2.
Crew on the Total-operated Alwyn, Elgin and Dunbar platforms, which are served by the Shetland plant, are also voting on industrial action over changes to terms and conditions.
The result of that ballot is expected on June 28.
Total said its recent acquisition of Maersk Oil meant it had a number of different rotas across its worksites and that it wanted to introduce a uniform system.
Unite could serve Total with notice of the Shetland Gas Plant workers' intention to strike at the start of next week. Unions are required to give 14 days notice before a strike can be held.
Mr Boland said the plant and the platforms it serves would have to shut down if its members downed tools in Shetland.
But he said the union would prefer to come to an agreement with Total which would retain existing rotas and avert a strike.
Mr Boland said: "The emphatic support for industrial action by Unite members at Total E&P Shetland Gas Plant will add to the mounting pressure on the company to get back round the negotiating table.
"If Total E&P continues this counter-productive and intransigent path to enforce three week shift rotas then this will inevitably lead to widespread disruption across its operations."
A spokesman for Total said: "We are seeking to move to a rota commonly used across the North Sea and we have made an offer of fair compensation to our workforce. We continue to talk to our employees and their representatives about changing working patterns offshore and hope to preserve a constructive dialogue."
Recommended for you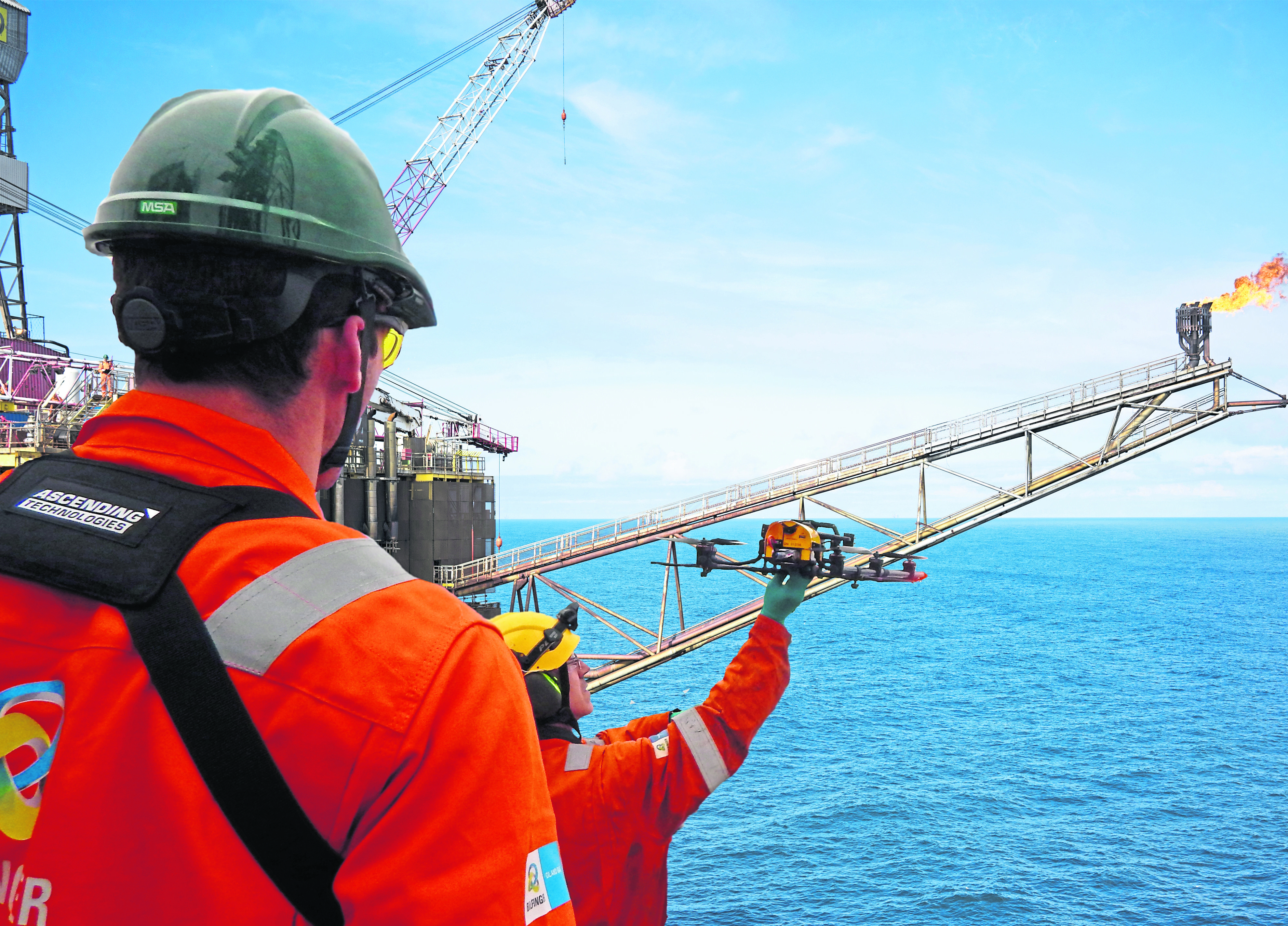 Bilfinger staff on Ithaca platforms may strike following rota issues