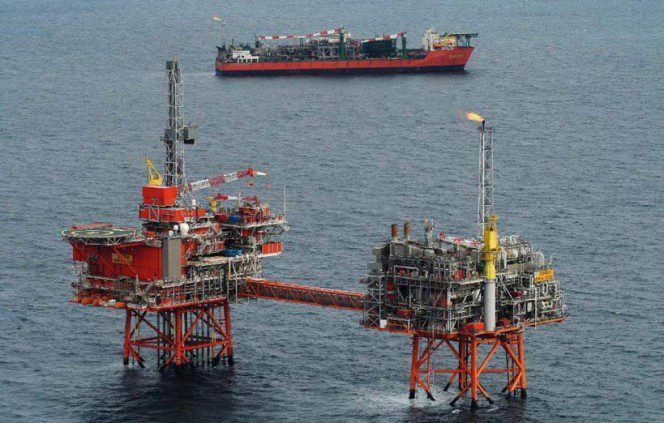 US oil giant Chevron's decision to sell its central North Sea assets shows the region is struggling to compete globally, analysts said yesterday.
This is despite huge cost-cutting during the downturn.
Experts said yesterday the trend of majors divesting their "non-core" UK assets would continue, and Chevron's announcement was "no surprise".
But they were unsure whether a full exit from the North Sea by US majors was on the cards, noting the west of Shetland region remained "very material" in the eyes of bigger players.
Hundreds of workers were said to be "up in arms" after Chevron revealed plans to offload all its central North Sea assets.
Meanwhile, fellow-US-major ConocoPhillips said it would divest 16.5% of its equity in the Clair field, west of Shetland, to BP, leaving it with 7.5%.
Chevron's central North Sea portfolio includes operated interests in the Alba, Alder, Captain and Erskine fields, and non-operated stakes in Britannia and its satellites, Elgin-Franklin and Jade.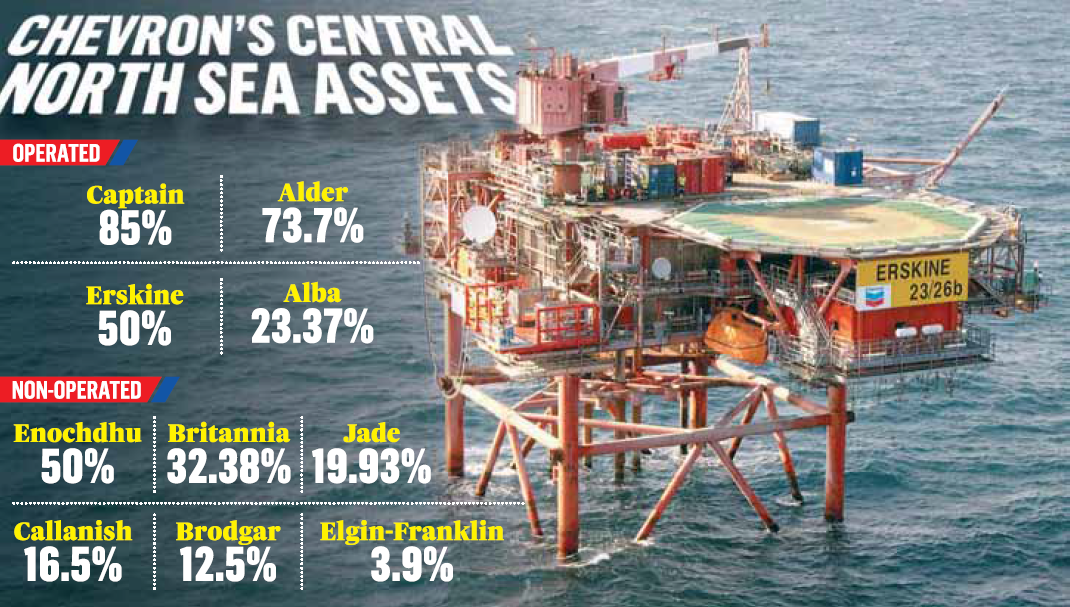 Alder produced first gas in November 2016, while Captain has been held up as a shining example of enhanced oil recovery methods in practice.
Chevron has only confirmed its intent to market assets, and insists that a sale is not guaranteed.
A spokeswoman on Tuesday said the decision was made following a review of the company's global portfolio. The company declined to comment further yesterday.
Its 40% operated stake in the huge Rosebank field, west of Shetland, is not part of the sale process. The firm said in March that it was "building momentum" towards a final investment decision on the project.
Chevron's 19.4% share in the Clair field is not thought to be up for grabs either.
Kevin Swann, research analyst, North Sea upstream, at energy consultancy Wood Mackenzie, said central North Sea projects did not "stack up" for large, global companies compared to cheaper opportunities elsewhere, such as US shale.
But Mr Swann said west of Shetland was still attractive for majors, as it is relatively under-explored and has longevity, with several very large assets already producing, and new infrastructure in place to service any further discoveries.
Yvonne Telford, senior analyst at Westwood Global, said a number of potential buyers could be attracted to Chevron's portfolio, either as a package or as individual assets.
She said private-equity-backed newcomers, such as Chrysaor and Neptune Energy, and other new entrants like Spirit Energy and Ineos may show an interest.
Recommended for you

Report: Chevron strikes gas off Egypt