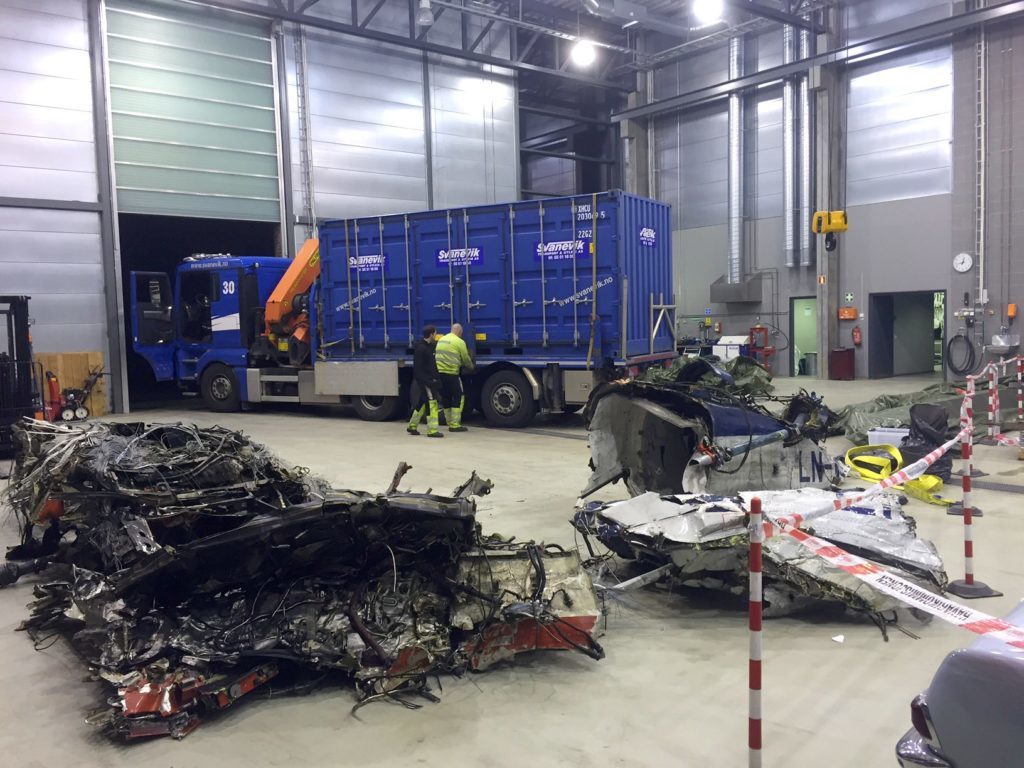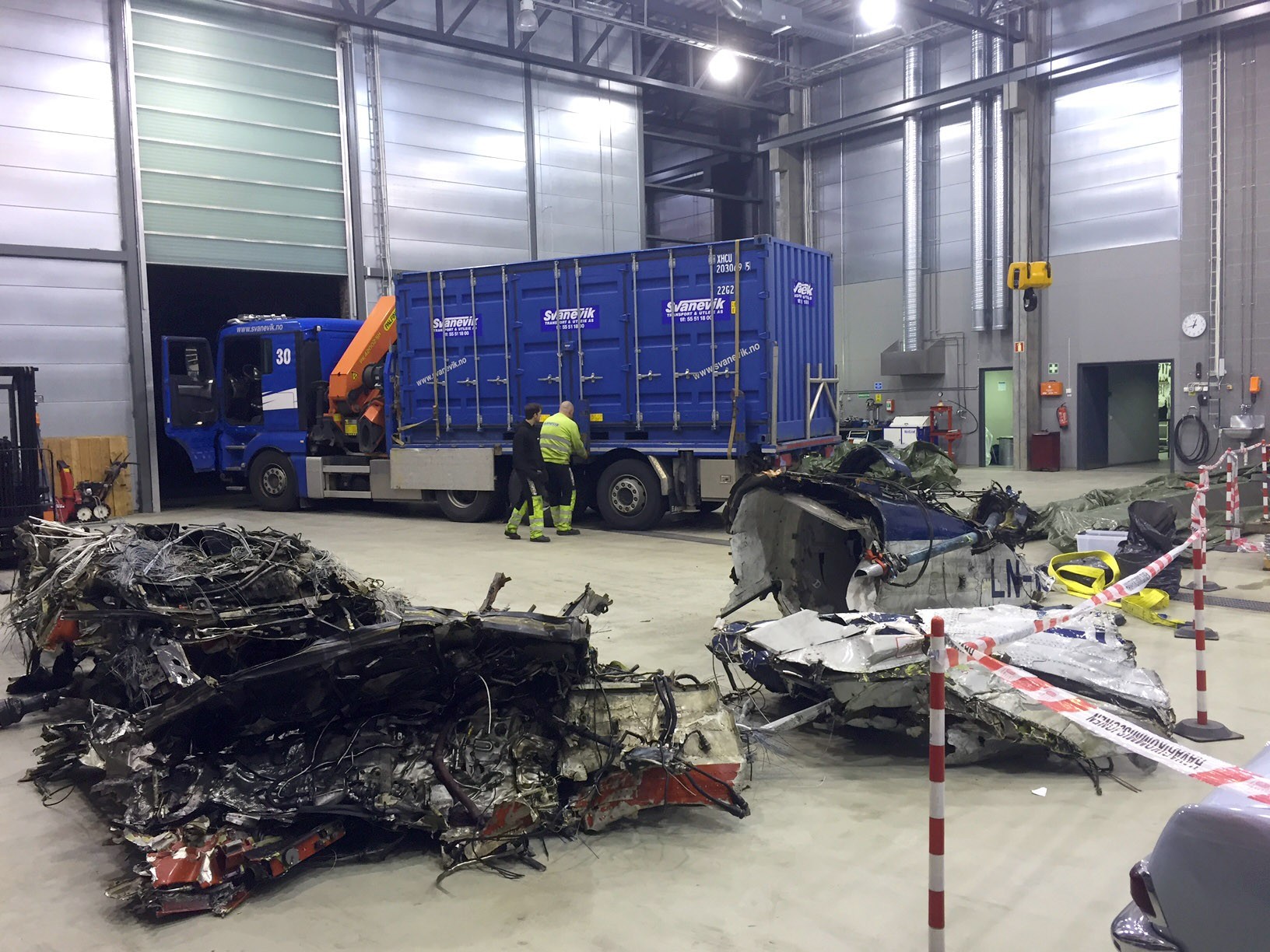 A Super Puma helicopter crash which led to 13 deaths in Norway in 2016 was "unpreventable", despite similarities with a fatal accident near Peterhead seven years earlier, the manufacturers said yesterday.
Airbus said "neither aviation authorities nor industry" had ever seen the type of crack in the main gear box that led to the incident near Bergen in April 2016.
But following an investigation, the French firm accepted there were "no immediate requirements" for Super Pumas in North Sea crew change operations.
North-east Labour MSP Lewis Macdonald said the findings strengthened the case for a full inquiry into North Sea helicopter transport.
Unite regional officer Tommy Campbell claimed Airbus was "fully responsible for the fatal accident".
Yesterday, Accident Investigation Board Norway (AIBN) released its final report into the crash, which killed everyone on board, including Iain Stuart, 41, from Laurencekirk.
Investigators said the rotor broke off due to a "fatigue fracture" in a "second stage planet gear" in the main rotor gearbox.
The crash off Peterhead, which resulted in 16 deaths, was caused by a fault with the same component.
But that accident was "not fully understood" because a vital section of the gear was not found, AIBN said.
The 2016 accident was "probably" caused by tiny pieces of debris wearing away at the component, according to the report, which described the particle detection system as "inadequate".
Report authors said the failure developed in a way which was unlikely to be picked up by maintenance procedures.
They said most of the gears end up getting scrapped early, but Airbus failed to routinely examine the parts to find out why.
AIBN concluded there were "significant lessons to be learned" about gearboxes and made 12 recommendations, including commissioning research into "crack development".
The aircraft which crashed in Norway on April 29, 2016, was flying from Equinor's Gullfaks B platform to Bergen Airport when its main rotor suddenly detached.
Witnesses saw an "explosion in the sky" and a spray of components coming from the engine as the rotor came off. The helicopter dropped 2,000ft in the final few seconds of its journey.
Super Pumas were swiftly grounded, leaving different models of aircraft to fill the void.
Aviation authorities in the UK and Norway lifted the flight ban on Super Pumas in July 2017, but said they could not return to action until modifications had been made.
The decision infuriated trade unionists, who said Super Pumas should remain grounded.
Airbus expressed "deep regret" for the accident, adding: "there are similarities with the 2009 G-REDL accident (near Peterhead). However, without key evidence at the time, it was impossible to put in place measures which might have prevented the LN-OJF accident (in Norway)."
Mr Macdonald said: "The case for a full inquiry into helicopter transport in the UK sector of the North Sea is strengthened by these findings, and it is a case Labour and the offshore workers' unions will continue to pursue both at Holyrood and at Westminster."
Mr Campbell added: "The report's findings will reinforce the stand being taken by offshore workers that the North Sea must remain Super Puma free."
________________________________________________________________________________________________________________
For all those who sat through the 20-day fatal accident inquiry (FAI) into another North Sea helicopter crash, in which 16 men were killed, yesterday's report has chilling similarities.
The FAI concluded a process known as spalling most likely caused a "catastrophic" failure of the main rotor gearbox on a Super Puma which crashed off Peterhead in April 2009.
Sheriff principal Derek Pyle made several recommendations which could impact on future helicopter design, though his FAI report contained no criticism of Airbus Helicopters, which was called Eurocopter at the time.
Following the 2016 crash off Norway, newspaper reports suggested Super Pumas may suffer from a design flaw. It was claimed spalling – progressive deterioration of the surface or sub-surface of a gear – could be to blame for as many as seven crashes since 1980.
Accident Investigation Board Norway (AIBN) yesterday said: "Actions made by the manufacturer and the authorities in the aftermath of G-REDL were based on available knowledge and circumstances at the time.
"This knowledge was naturally limited for several reasons; most importantly, key elements of information were missing due to the fact that not all gear parts were recovered.
"It is, however, the mandate of the safety investigation authority to assess how and why two similar catastrophic accidents could happen seven years apart to near identical helicopters.
"The aim for the AIBN has been to point to lessons learned for the future follow-up of accident investigations and safety recommendations."
Recommended for you

Respects paid ahead of 2009 Super Puma crash remembrance