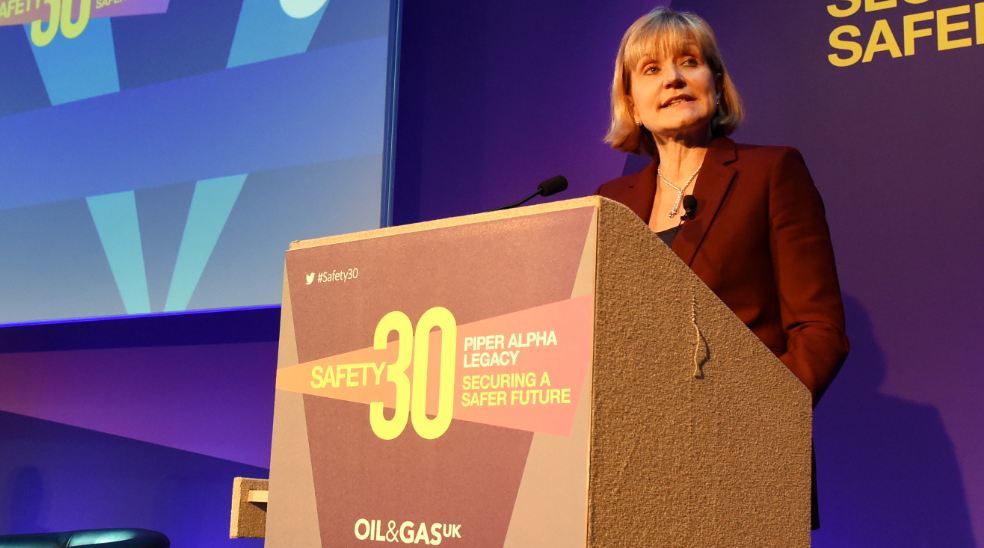 The Health and Safety Executive (HSE) has been told the industry is taking "perilous" oil and gas releases "seriously" after a warning was issued by the regulator.
Oil and Gas UK has made a direct reply to a letter from HSE director Chris Flint after he said there have been several such releases in recent years coming "perilously close to disaster".
Mr Flint issued the warning in April in the run up to the 30th anniversary of Piper Alpha, asking firms to look critically at their operations.
Operators were given until today to reply individually with a summary of their improvement activities.
Deidre Michie, the chief executive of Oil and Gas UK (OGUK), has replied to Mr Flint outlining the actions being taken by the group, as well as Step Change in Safety.
These include a series of videos to equip the workforce with greater awareness of major accident hazards.
OGUK is also chairing an existing task group to improve hazard management and to make operations safer
Ms Michie said OGUK and Step Change were involved in "high value learning" approaches to identify lessons from major accidents as well as an initiative to share practice in terms of audit and verification.
Her letter follows a special board meeting at the end of last month.
She said: "The commitment from our members to drive for further improvements in the number of hydrocarbon releases was a clear outcome from the meeting of 28 June.
"We believe our shared approach with Step Change in Safety, together with the individual responses you receive, will demonstrate that HSE's concern is being dealt with seriously and appropriately."
Recommended for you

Employers very wary of 'no jab, no job' policy, says top oil and gas lawyer