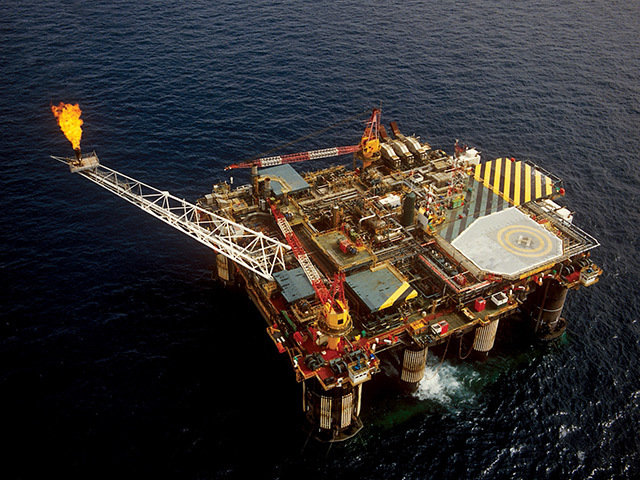 A month-long standstill at a North Sea facility dented profits for Israel's Delek Group.
The energy conglomerate reported profits of £36.1m in Q2, down from £38.3m in the same period last year.
However Ithaca Energy, which of wholly owned by Delek, contributed a £6.8m loss due to a month-long standstill at its Stella floating production facility in June.
It came as the FPF-1 vessel was being tied into the Harrier gas field, which recently came online.
Ithaca announced last week that production had begun, despite it starting in June.
The firm's production for the quarter was 1,000 barrels less per day than in 2017 as a result of the shutdown.
The firm last week announced plans to buyout its partners to become 100% owner and operator of the Greater Stella Area development.
Delek said in a statement: "Production during the quarter was 12,800 barrels of oil equivalent per day, lower than the 13,800 bboed seen in the second quarter of 2017. This was caused by almost a month of operational standstill required to connect the Stella floating production facility (FPF) to the Harrier gas field during June 2018. For 1H18, production stood at 15,500 bboed compared to 11,600 bboed in the similar period last year.
"Fewer days of production as well as the non-cash accounting impact of hedges led to a loss for the quarter.
"Ithaca plans to increase exposure to the Greater Stella Area (GSA) in the years to come, connecting new assets to its existing platform.
"Vorlich is the next field planned to be attached in 2020, with proven and probable reserves of 25 million bboe."
Recommended for you

North Sea giant Harbour Energy sanctions two new projects as profits surge