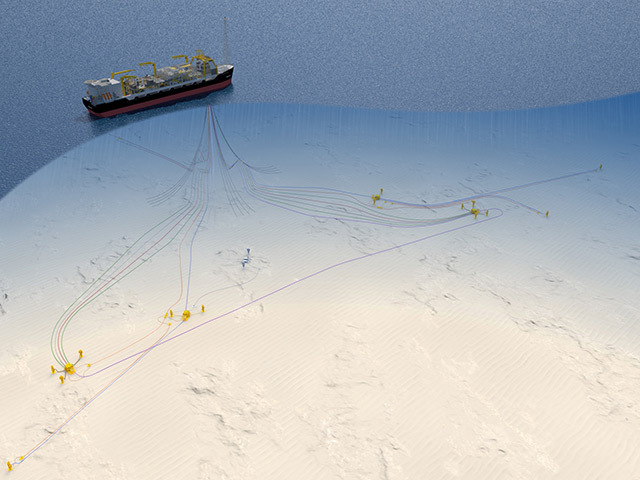 Any buyer of Chevron's North Sea Rosebank stake will "need to have very deep pockets", according to a Wood Mackenzie (Woodmac) research chief.
Chevron announced today that it had received an "expression of interest" for its 40% operated interest in the west of Shetland Rosebank development.
Ross Cassidy, senior research manager for Woodmac North Sea upstream, said that he estimates the cost to fund the capital cost of the development at more than £4.5 million in total.
Mr Cassidy said the huge cost could suggest an approach by a big oil firm or new player already in the west of Shetland region.
He said: "Any buyer for Chevron's stake in Rosebank will need to have very deep pockets to fund the capital cost of development, which we estimate at more than US$6 billion (£4.5m) in total.
"This could mean another large player looking to increase their exposure in West of Shetland or one of the largest private equity companies that have come on the scene recently."
Rosebank was discovered in 2004 around 77 miles west of the Shetland Islands.
It is the largest undeveloped field in the UK upstream sector, with estimated reserves of over 300 million barrels of oil equivalent.
Mr Cassidy said: "Any future development will likely involve a new-build, harsh environment floating production, storage and offloading vessel and up to 20 production wells.
"If a final investment decision (FID) is taken in 2019, first oil could be in 2024, rising to around 100,000 barrels of oil equivalent per day at peak production."
The identity of the potential buyer has not yet been revealed.
Currently Chevron holds a 40% stake in Rosebank, Suncor Energy has 40% and Siccar Point Energy has 20%.
Mr Cassidy added: "Any future development will be challenging as the field is located in water depths of more than 1,000 metres, in a very harsh environment, with high winds and waves to contend with.
"Chevron has been weighing up development options for a number of years, but has yet to take FID.  The asset may be struggling to compete for capital within Chevron's low breakeven tight oil portfolio, focused on the US Permian basin. But a sale would reduce Chevron's pool of conventional growth opportunities, increasing its dependence on delivering in the Permian.
"Chevron is actively reducing its European portfolio. On 25 September, it was announced that Total will acquire Chevron's Danish upstream business. The company is also looking to sell other assets in its UK North Sea portfolio."
Recommended for you

'Buyer beware': Greenpeace vows Cambo legal action despite Shell exit